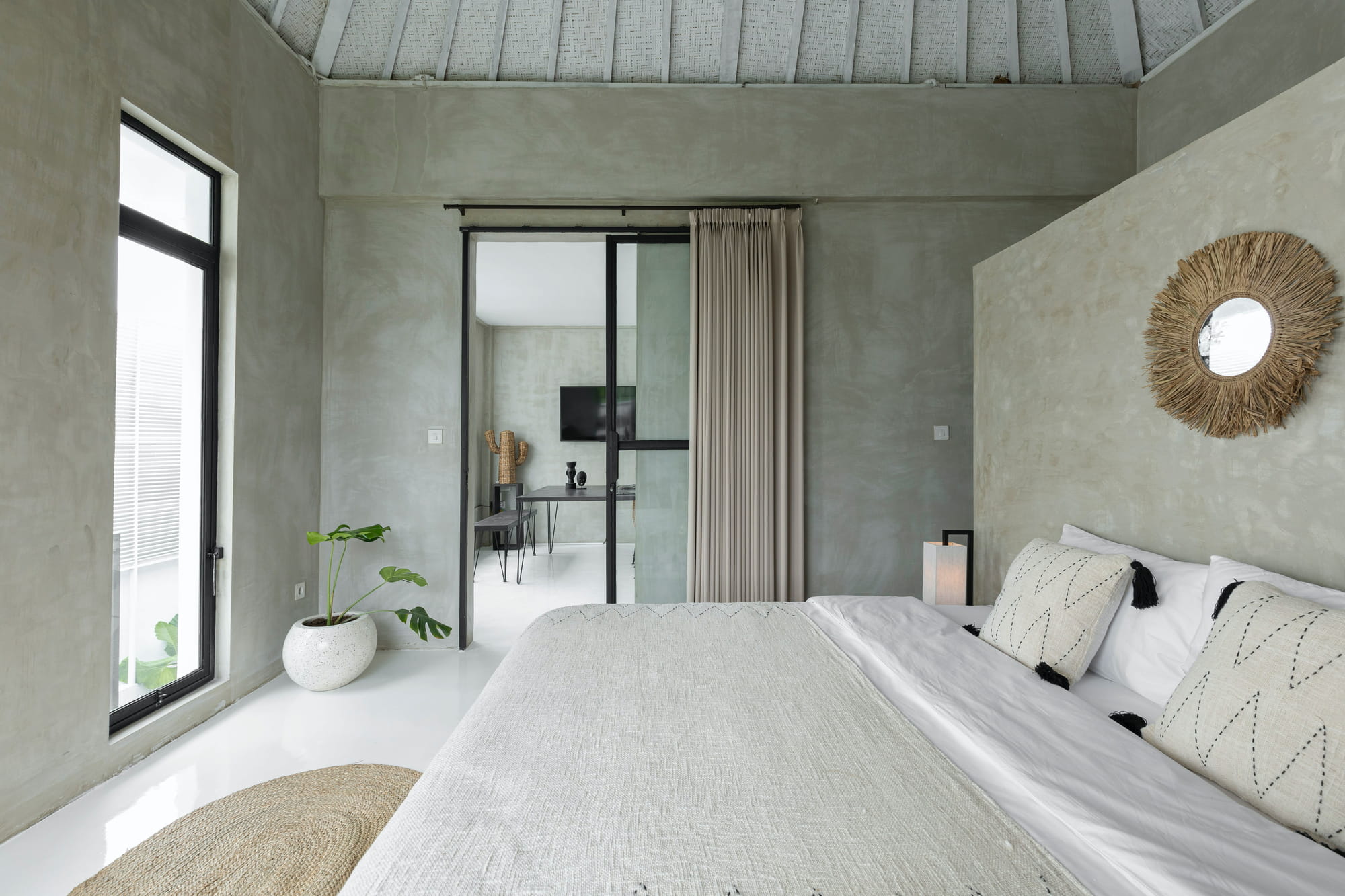 Unfortunately, cleaning your curtains isn't usually as straightforward as your regular towel wash! However, keeping your curtains clean is essential for a healthy home and will ensure your window dressings stay looking their best.
We have put together this guide on how to wash curtains, so you can prolong the life and look of the fabric.
How often should you clean your curtains?
It is best to properly wash your curtains and drapes at least twice a year.
If your home is prone to dust or odours, you can also maintain them in between washes by running over them using the brush attachment of your vacuum cleaner. This helps prevent dust or mould buildup and helps you maintain fresher curtains for longer.
Can you wash curtains in a washing machine?
Whether you can machine wash your curtains depends on the fabric. Most pre-made curtains come with a fabric care label; you can simply check the instructions as to whether you can put your curtains in the washing machine, and if so, at which temperature and cycle setting. If your curtains are custom made, the tailor should have given you care instructions upon installation.
If you don't know where your curtains came from, it is usually safe to clean lightweight (though not delicate) fabrics that won't retain much water, such as cotton, in the washing machine with your usual detergent using cold water on a slower spin cycle. You can also wash net curtains in the washing machine on a 'delicate' cycle; we recommend washing them inside a large laundry bag to prevent damage.
If your curtains have details or embellishments that could be damaged by a washing machine, opt for a hand-wash or professional curtain clean.
Do you need to wash curtains by hand?
If your curtains are made of delicate fabrics, we recommend washing them by hand. You can soak and hand wash them in a laundry tub or bath using cold water and liquid detergent.
Drying your curtains
It is crucial to dry your curtains properly to avoid mould or odours building on your freshly cleaned fabric! We don't recommend placing your curtains in the dryer unless the care label explicitly allows this. The ideal option is to line dry your curtains, hanging them by their hooks or tabs, in the shade on a breezy day. Heavy fabrics such as silk can take a long time to dry, so it may be best to get heavy drapes dry cleaned instead.
Other curtain cleaning tips
Do not use bleach on your curtains unless the fabric is supposed to be completely white.
You can iron your curtains if the care instructions allow, although if the curtains are made from heavy material, the weight of the fabric will usually help any creases settle.
Do not allow your wet curtains to rest on wood as this can lead to staining.
Spot test your curtains on a discrete area of the fabric to ensure the material is colourfast.
Do not wash your curtains with the hooks or rings still attached – these may tear the fabric.