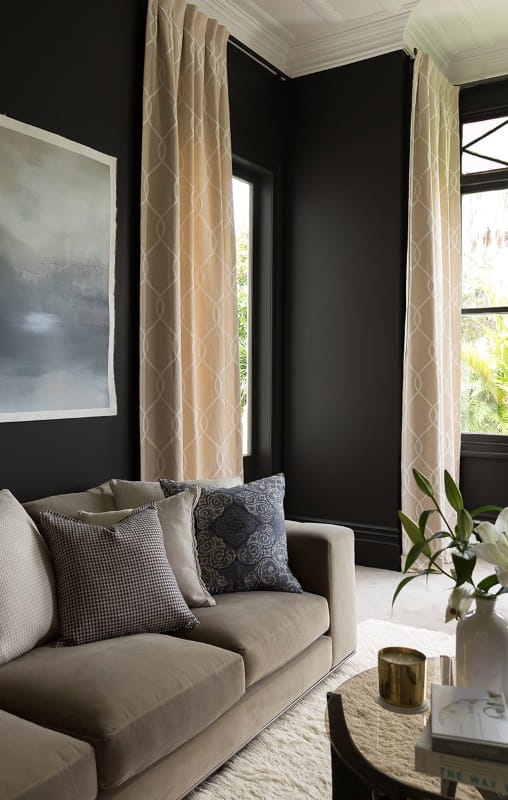 1. Change up your soft furnishings
One of the best things you can do to create a new look in any room is to switch out a rug, cushions or throw for something new and fresh. Just as seasons change, so do decor trends, and while a new lounge suite or table would be a bit of a stretch more than once every five to ten years, cushions are an easy swap.
Purple is Pantone's colour of the year, and those deep, rich tones like plum and burgundy are a perfect complement to the cooler months. Why not invest in a couple of cosy chunky knit throws for the couch - layers help to aesthetically make a space feel more comfortable. A large plush rug is another great way to add warmth to a room, as well as change how it looks. It can also help to tie together a total refresh of decor.
2. Get moving with the furniture
A simple change that is absolutely free can be moving your furniture around. Have a look at the flow in your room - a space is more enjoyable when there is minimal clutter and it's easy to move in and around. After a rearrangement, your space will feel new and fresh.
3. New curtains are crucial
The benefits are twofold for investing in new curtains for winter. Custom curtains come in a range of designs and patterns, providing an opportunity to enhance the interior of your home with an item that can stand out as its own design piece - or effortlessly blend in with your furnishings.
Curtains also have the ability to change the actual appearance of a room, whether you want to make it seem bigger, lighter or more intimate. It is important that curtains are customised to the size of your windows so they sit at the correct height and width, otherwise, they can be really distracting.
The second reason curtains are a good investment for a winter makeover is that they are able to provide a practical use - keeping the cold out and the warmth in. They help insulate your home from exterior weather conditions, and can even save you money in the long run by reducing your heating costs.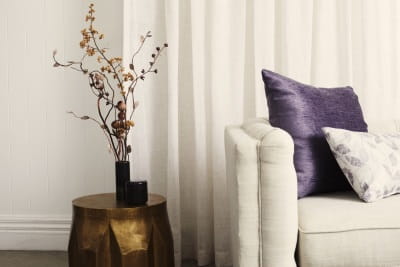 4. Picture perfect for the walls
It's pretty obvious that every home has walls, but they can be thought of as a blank canvas, ready to make a statement, evoke a particular feeling, or recall fond memories.
Swapping out photo frames for something more cohesive or modern is an easy place to begin, or start from scratch by shopping at a local homewares store. You don't have to worry about paying a premium for art as there are plenty of affordable options out there. It's just down to choosing ones you enjoy looking at, and which also match your updated interior.
What's on your walls can really make a difference to the overall look of a room, and of course, they can easily be changed anytime you feel the itch!
5. Accessorise with small details
The finishing touches in a room are important to create an overall look, particularly when you are doing a seasonal makeover. Candles are perfect for ambience on a cold winter's night, and potted plants are a nice way to bring the outside in.
Things are better in threes, and that includes putting together little vignettes of ornaments or decorative - something interior designers always add to any space they work on. Mix and match for an interesting showpiece on a side table or buffet cabinet.
If you're inspired to start a room makeover or even a complete home overhaul - starting with curtains is highly recommended as they can create a theme to evolve from. Book a free in-home consultation with one of our experts.