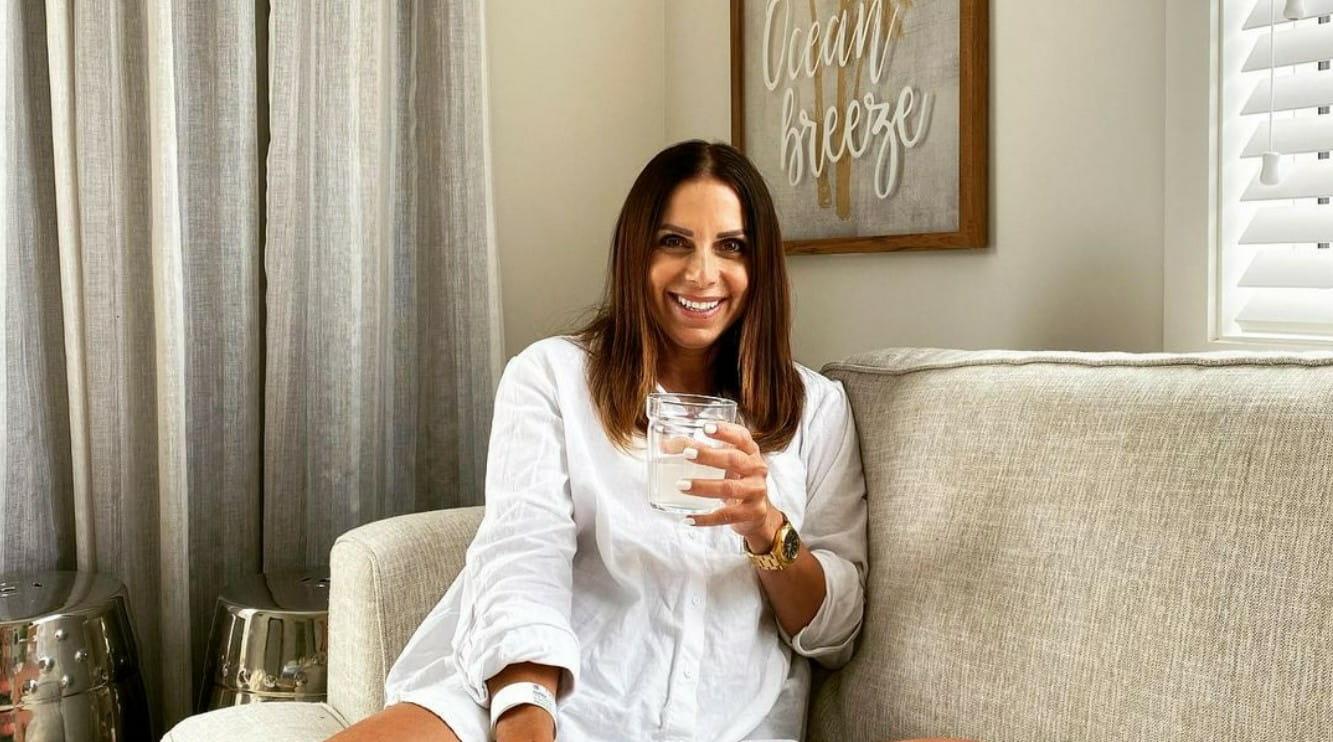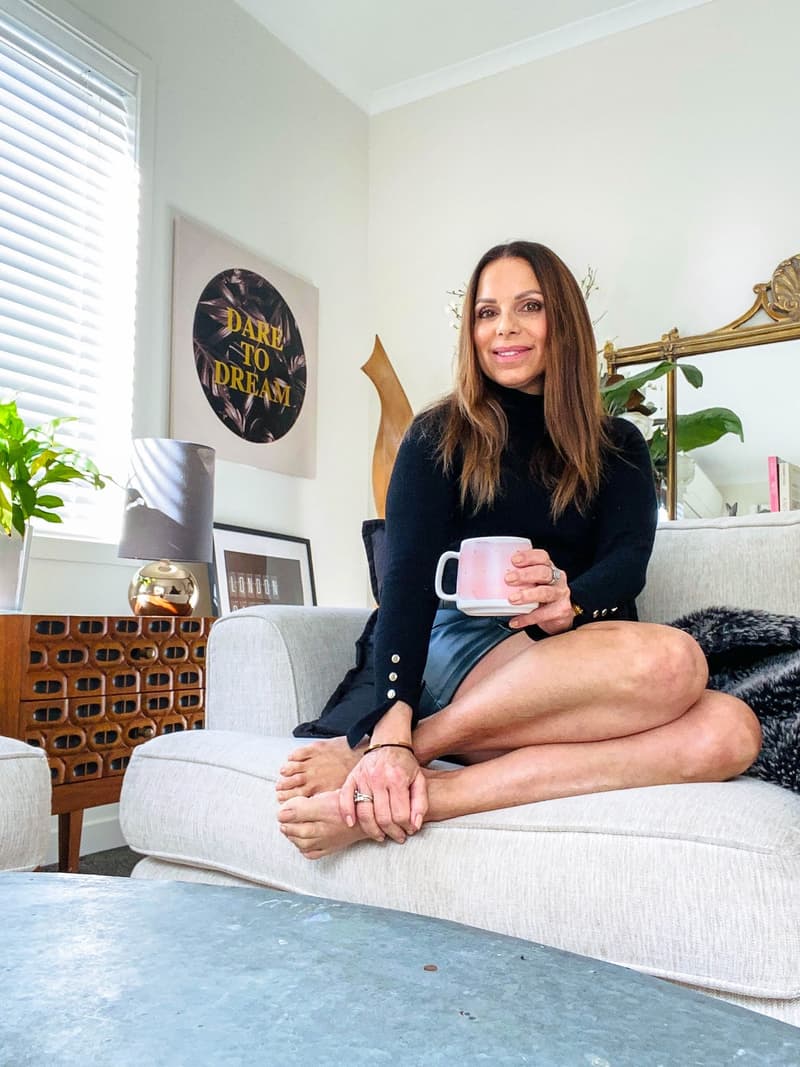 Tell us a bit about yourself
I am a solo mum to three girls. My girls and I live in Auckland, and I can say that we are a strong little team who have been through a lot of challenges together.
In 2011 I co-founded 'Paddle For Hope' and the 'Paddle On' program. This program helps cancer sufferers rehabilitate after their cancer diagnosis with the help of stand up paddle and physiotherapists. I love the ocean and have been paddle boarding for the past 10 years.
I am also an author and a motivational public speaker. "She believed she could, so she did" is my motivation.
It's breast cancer awareness month, let's talk about your fight
When were you diagnosed with breast cancer and at what age?
I was diagnosed with breast cancer at 26 for the first time and at the age of 40 for the second time. Both times I had to go through multiple procedures and endure chemotherapy and radiotherapy.
What is the importance of breast cancer early detection and the importance of rehabilitation?
I think that we are lucky how early detection has progressed along the years and thanks to early detection technology we can save more lives. But... what would people who survived cancer do if they cannot get a better quality of life? If they can't lift their groceries bags? If they cannot play with their kids or go back to work and doing what they love? There is fatigue and pain involved and many times you hear people saying, "you are all good now, right?"
I am all for rehabilitation after cancer. The changes are huge mentally and physically and the journey doesn't stop with treatment or surgery. This baggage is being carried by the entire family and community.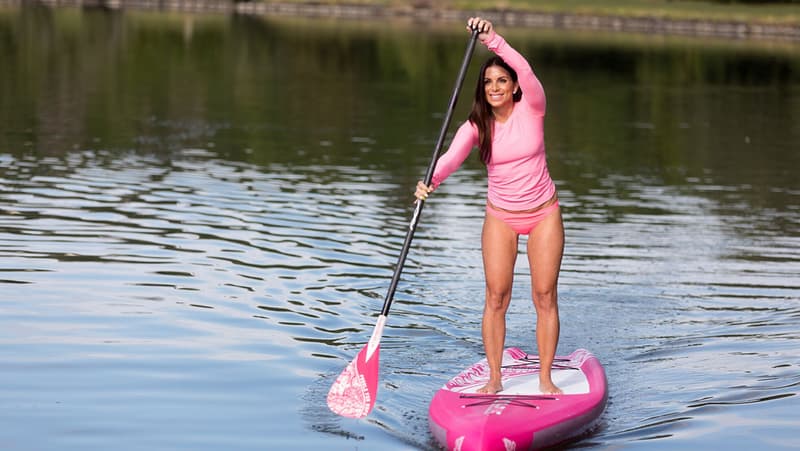 What messages would you like to share with women?
We are all here for a reason. Each one of us has a story to tell and I encourage women to be open, share their stories, so others can learn from their experience. We all have our own special superpowers and in tough times we tend to find those powers and create the most amazing things. I found that when I was at my lowest, this is where magic happened once I was open to my family, friends and community. Serving the community is one of my highest values after being a good mum to my daughters. We are here to inspire the next generation and to break cycles.
And of course, tell us about your home and your style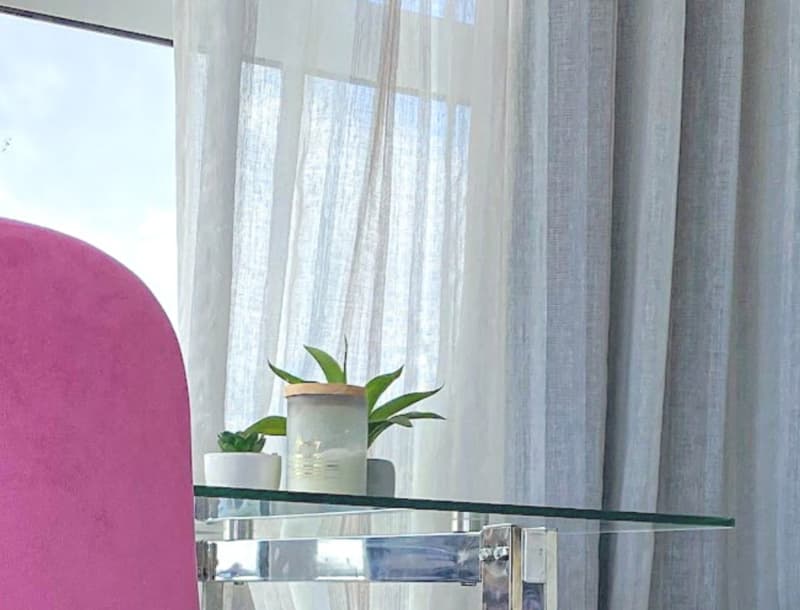 How would you best describe your interior style?
The one thing I learned is that our home isn't a museum, so I always like it to feel welcoming and comfortable.
I love soft colours. White is my favourite colour even when I talk about clothing, and if I could have white everywhere around my house I would. I do however have times when I feel like I need some extra colour and I would add cushions and accessories to add some fun vibe.
I like shifting things around my home, using what I have already collected and adding new touches every now and then.
I don't like clutter (to say the least) and I love clean lines.
I do love yellow and antique gold and I try to add these themes as well to the overall look of my home.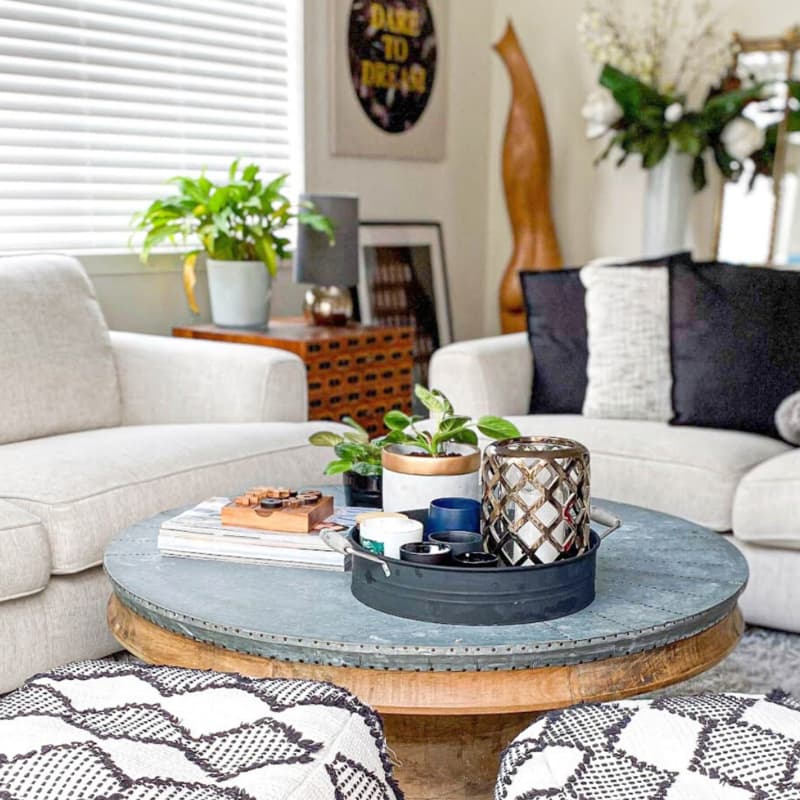 How can we get the 'Karin Horen' look at home?
Plants, candles and mirrors, are essential accessories in our home to create a homely atmosphere.
A light rug as a background for the lounge, with lovely velvet black cushions spread across the bright lounge with a couple of lovely, soft bright throws laying on the arms of the couches.
Use soft material for curtains, with enough sheerness for the sun to pop in when it's a sunny day, but also enough for allowing intimacy and privacy.
Around my dining area, I would use a bright colour rug with a lovely abstract design.
My bedroom is my resort. I love my room to be covered in white! From linen to bedside tables, to the décor and pictures.
My girls' rooms are a bit more colourful, but you won't see too much pink there. I love neutral colours, white, cream and grey. Each one has her own style. My eldest is into dark colours and I love it. It works very well as a canvas that you can play with.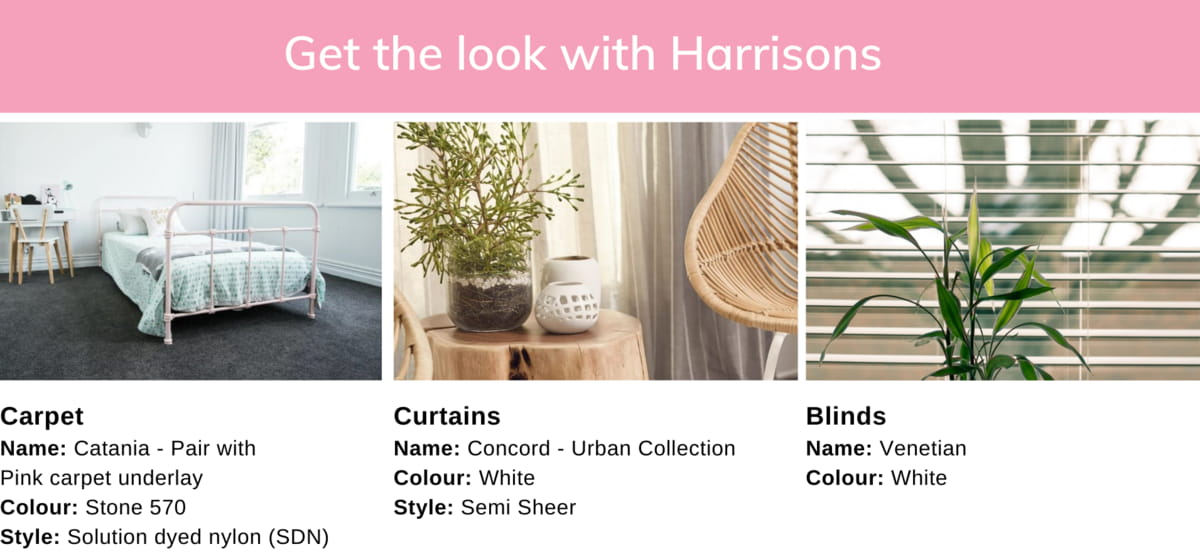 Harrisons are proud to be involved in supporting Breast Cancer awareness. We have expanded our partnership with Breast Cancer Foundation NZ. Now, with every purchase from Harrisons Carpet & Hard Flooring pink underlay, Harrisons Curtains & Blinds urban collection and Harrisons Solar LG solar panels and Tesla Powerwall a donation will be made to the amazing foundation.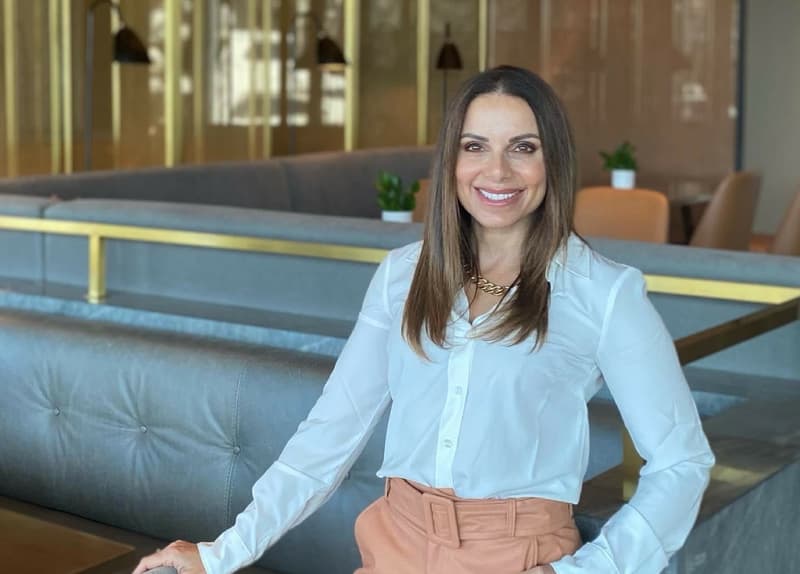 What influences you, your style, life and work?
I have to work hard on balancing life, work and kids while making sure I have time for me. My "me time" usually will include gym workouts, Pilates classes or paddle boarding in summer. I get asked many times "how do you do it all"?
I believe that if you have a good routine and you have your priorities set right (it can change depending on what's happening with life) then you can do it!
Work has become my priority since separating a few years ago and I love getting dressed up and having another fulfilling purpose and knowing that I am breaking the cycle. I think for me, my work and style are aligned well, as this is also my social element and I believe in doing what you love.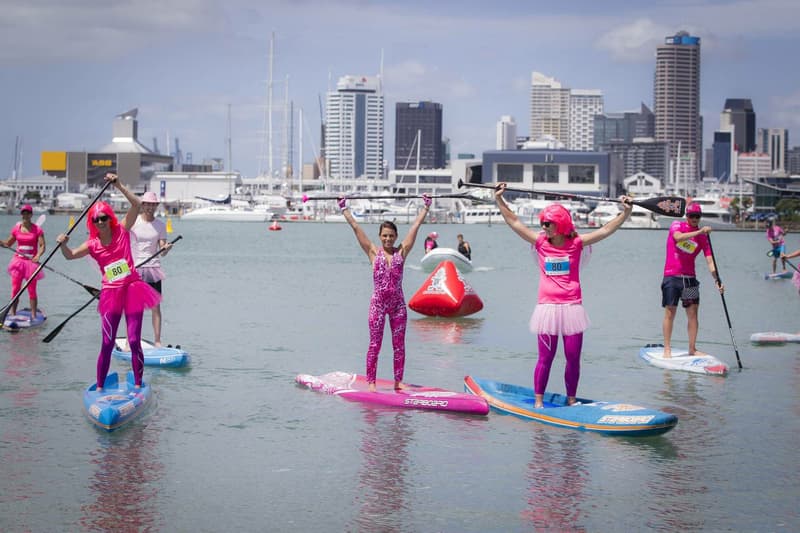 How can you get involved?
Due to Covid and changes in circumstances, it has been challenging to pin a date for a breast cancer fundraiser - Keep an eye out for these here.

I would love you to find out more about Paddle On.
If you know someone who can benefit from this program - send them to the nearest Pinc and Steel physiotherapist for an assessment.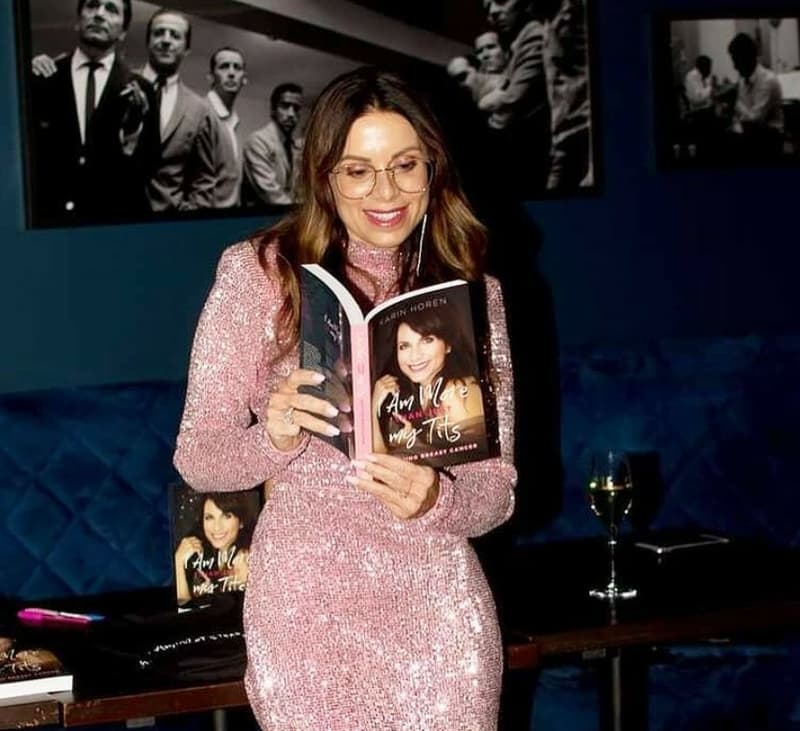 Giveaway!
As part of Breast Cancer awareness month, we will be giving away two copies of Karin's book 'I am more than just my tits'. In this book, Karin Horen tells the remarkable story of her continuing battle with breast cancer. With real highs and lows, this book will take you on a moving journey of her fight against breast cancer.

Go over to our Instagram page @harrisons_nz or Facebook Harrisons NZ for more info on how to enter.