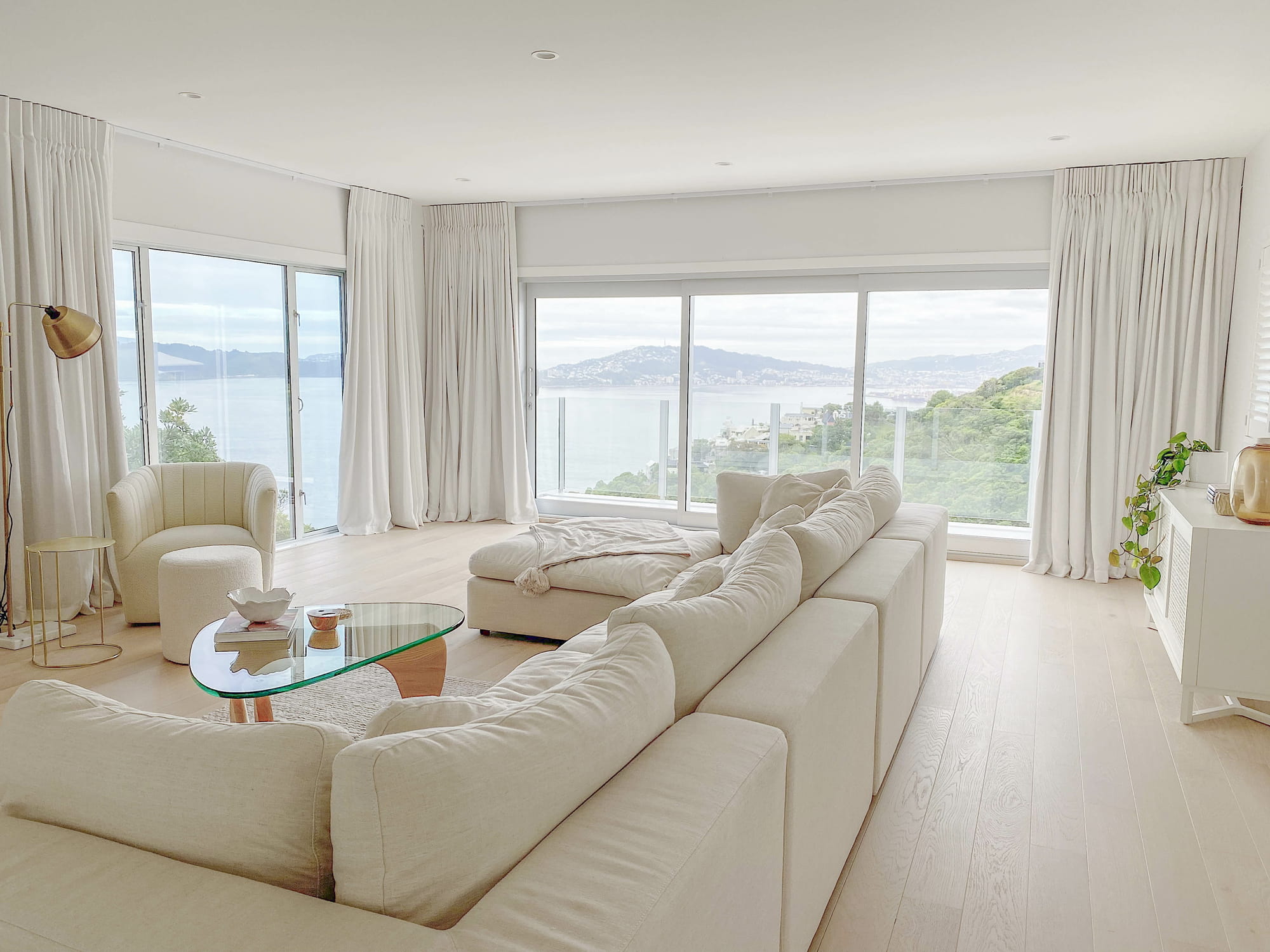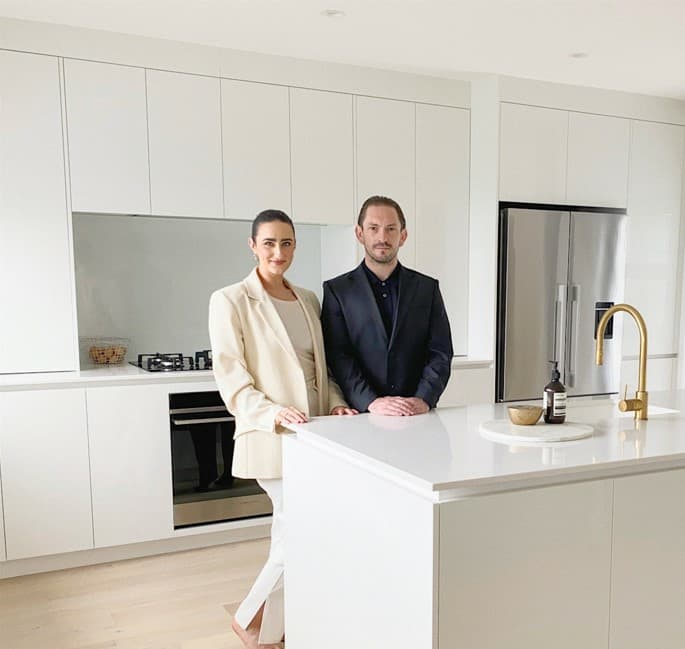 Meet Allanah and Thomas
"My name is Allanah, I am a Pilates instructor and Ballet teacher based in Wellington. My partner Thomas is a business transformation manager and we live with our cat named Louis. We bought our home in March 2020 and got straight into renovations as soon as we could. Followed by finding the most amazing project manager that made the whole process run seamlessly. The renovation covered the lounge, dining, kitchen and entranceway to our home. We made a plan and knew exactly what we wanted as soon as we bought the house."
How would you describe your style?
"Our style is described as minimal and calm. We always feel so relaxed in our space. We wanted a home that was spacious for ourselves but also great for entertaining. We both love our open plan dining/living/kitchen area. This house offered this and more and with views over the Wellington Harbour. Our vision for this home was neutral, calm, warm and comfortable. Our style is 1950's Minimalist come Mid-Century Modern. Our design inspiration came from modern Scandinavian-inspired kitchens. The cool/warm tone of the floor paired well with the simple white cabinetry, minimal white backsplash and 20mm quantum quartz white stone benchtop."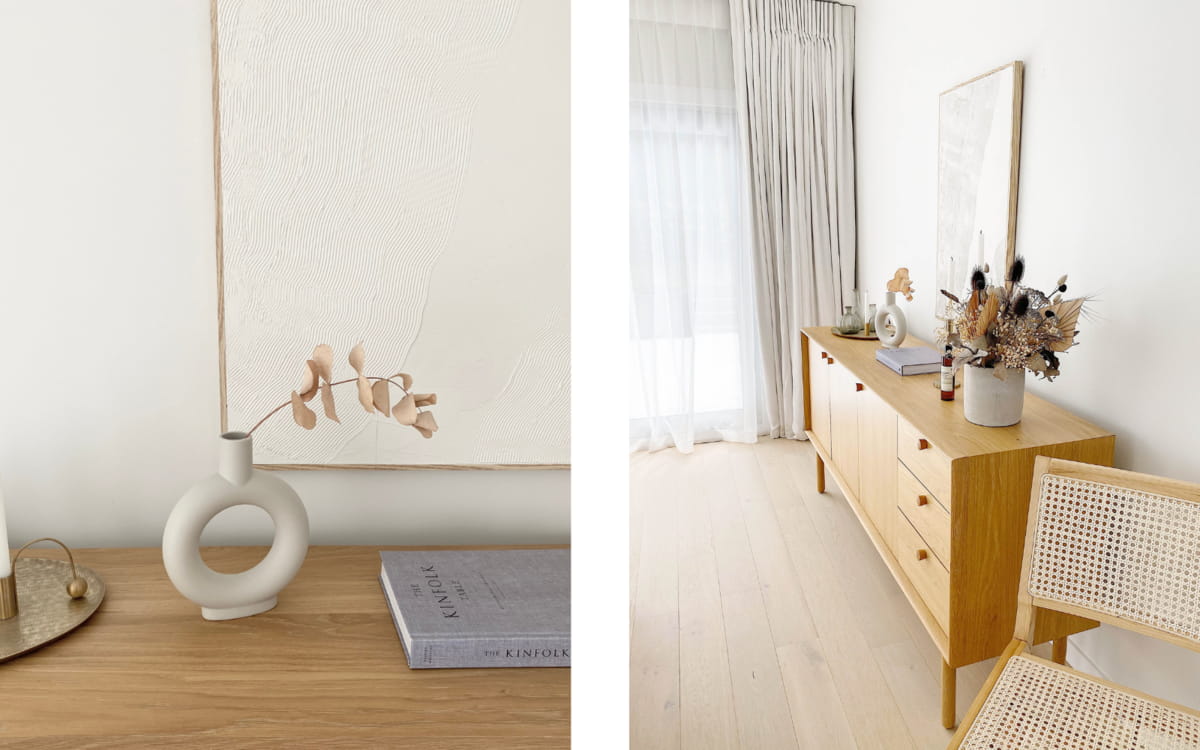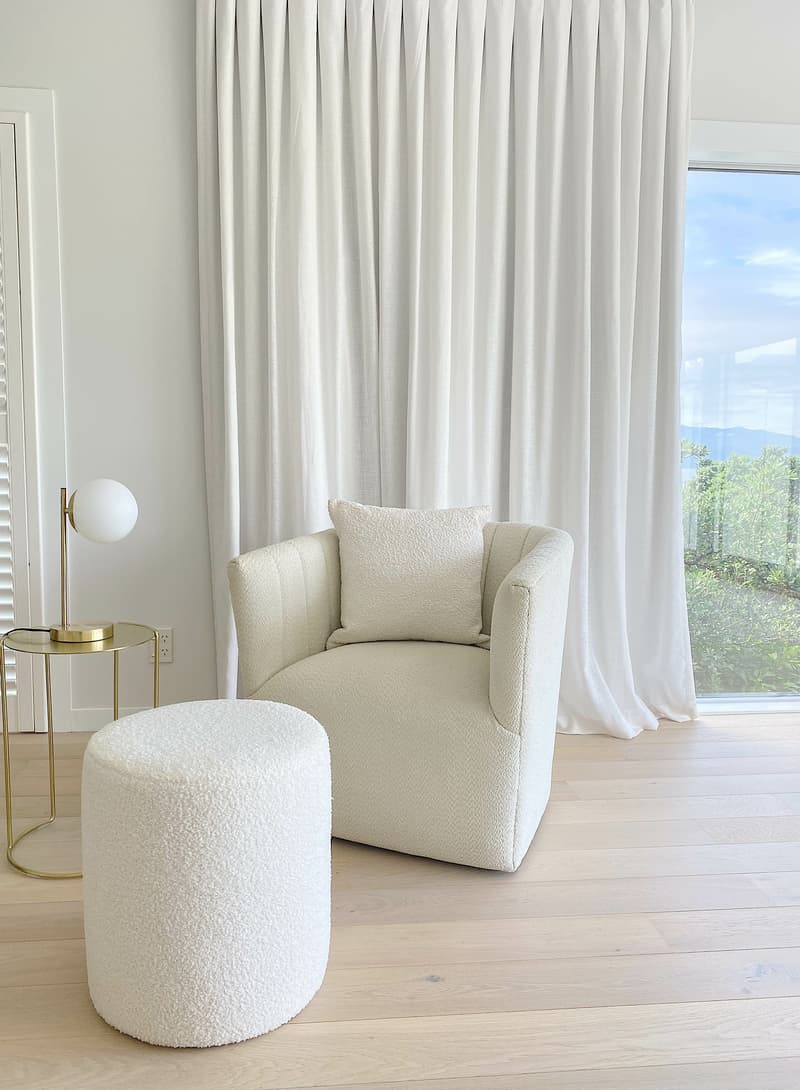 What curtains did you go with?
"Our curtains finished off the space beautifully, as we wanted them to add some softness, warmth and texture to the space. With quite a high stud, we wanted them to be floor-to-ceiling with a subtle puddle at the bottom to add texture next to the wooden floor.
These off-white linen curtains have added beautiful drama and elegance to the space. We chose sheers for our dining space because we wanted to protect our furniture from sun damage. We didn't want to have sheers in the lounge because the breathtaking view of the wellington harbour is too good to be hidden away."
Featured: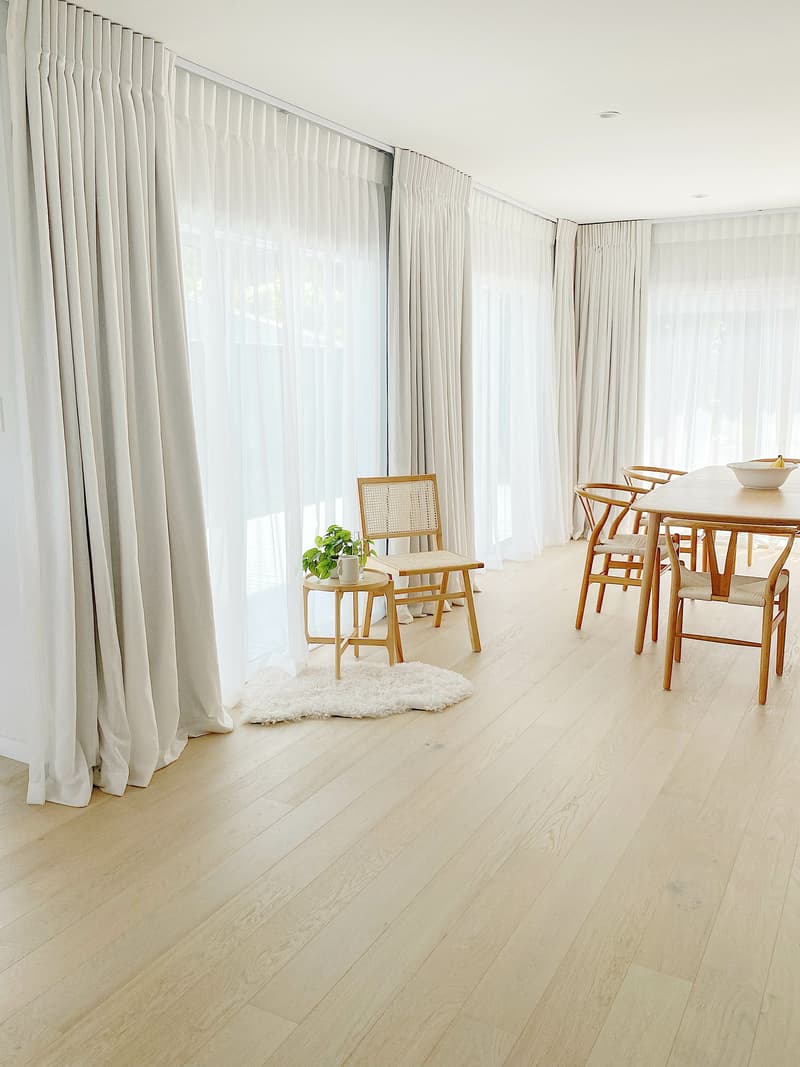 What flooring suits your lifestyle?
"We chose our particular flooring because they are scratch and pet-proof and we plan on getting a puppy one day soon! The soft colour and mat finish adds a beautiful creamy texture to our space and allows us to have a lot of freedom with choosing furniture."
Get the look with Pergo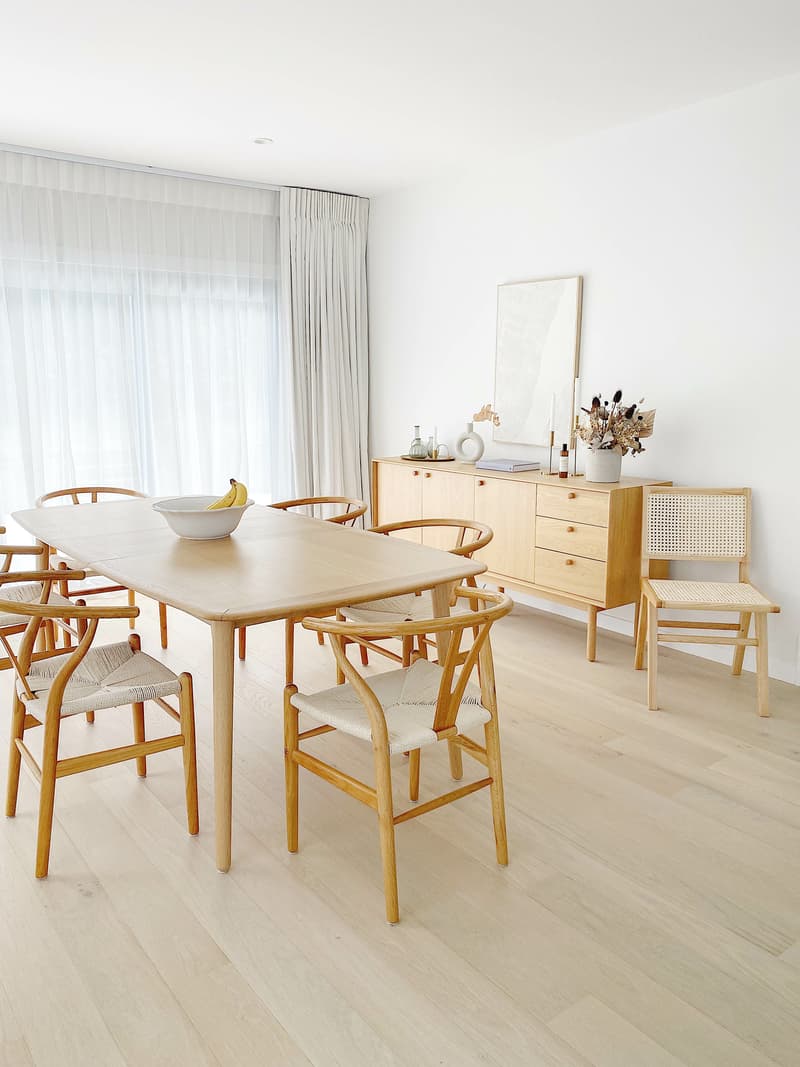 What is your paint colour?
"Our walls are 'Black White' from Resene. We love neutrals and white can add a sense of calm the space allowing options to add colour and texture at a later date."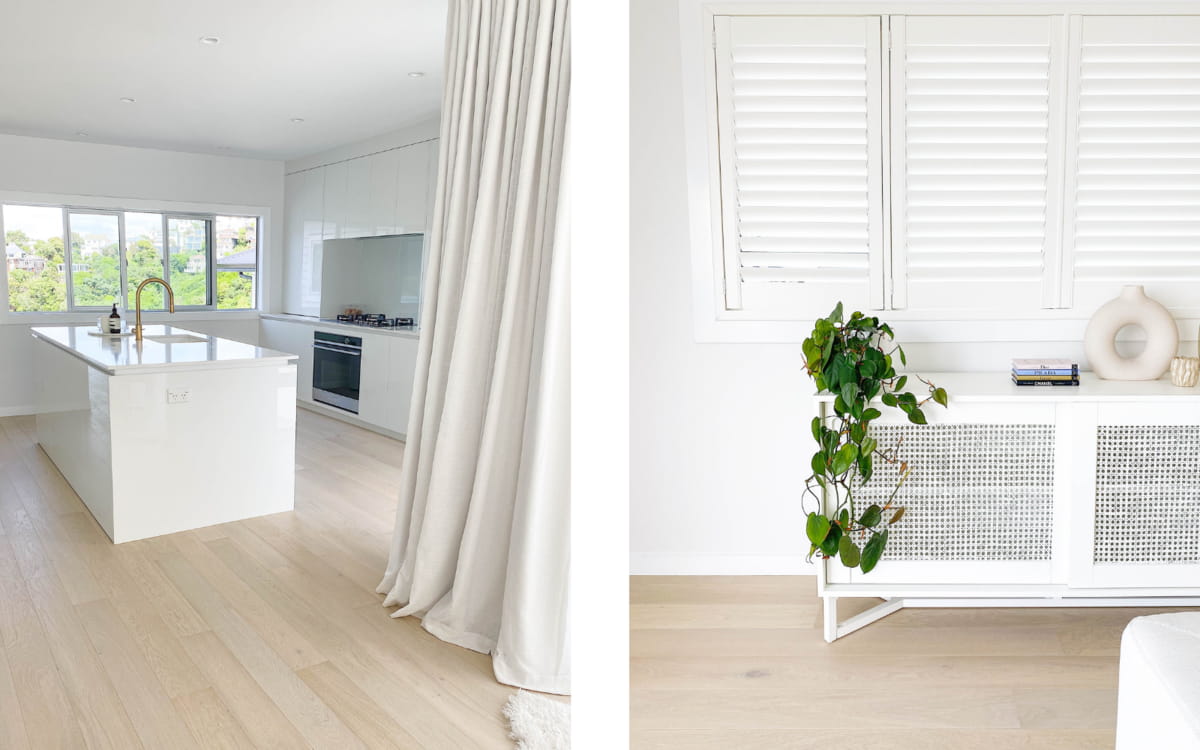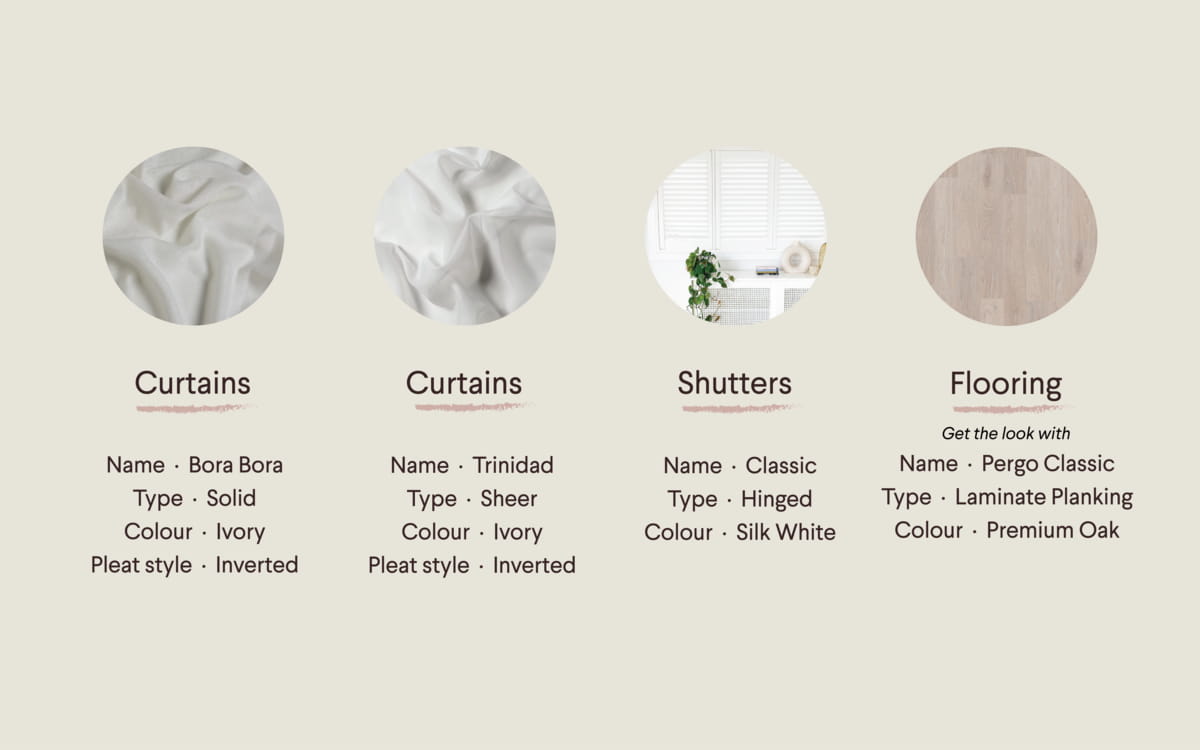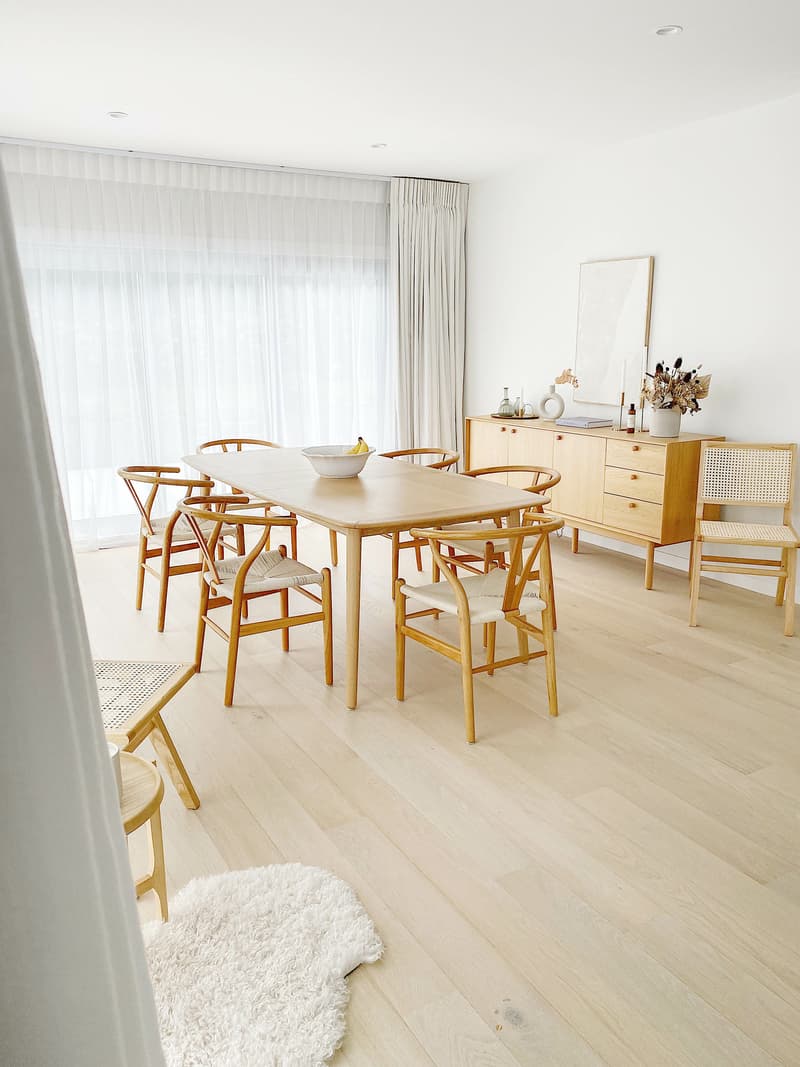 Any advice on styling and renos ?
"Break the reno down and complete one room at a time.
We didn't feel overwhelmed and didn't feel any stress if there were any setbacks because of this. We also recommend finding yourself a reputable project manager if you can. This takes the stress out of following up on all of the small details. We found our reno to be such a breeze thanks to Projects by Jacqui, Helping Hands.
In regards to styling and our ethos, pick one item that you love and build it up one piece at a time. I am in love with brass/gold features so the kitchen tap was one of the first purchases and then everything centred around that. The beauty of designing a minimal home means you can change up colour and pattern with cushions and throws season to season. Thomas was in charge of choosing the furniture and did a fantastic job at this. We feel that our style compliments each other. Being on the same page made for a very easy renovation."