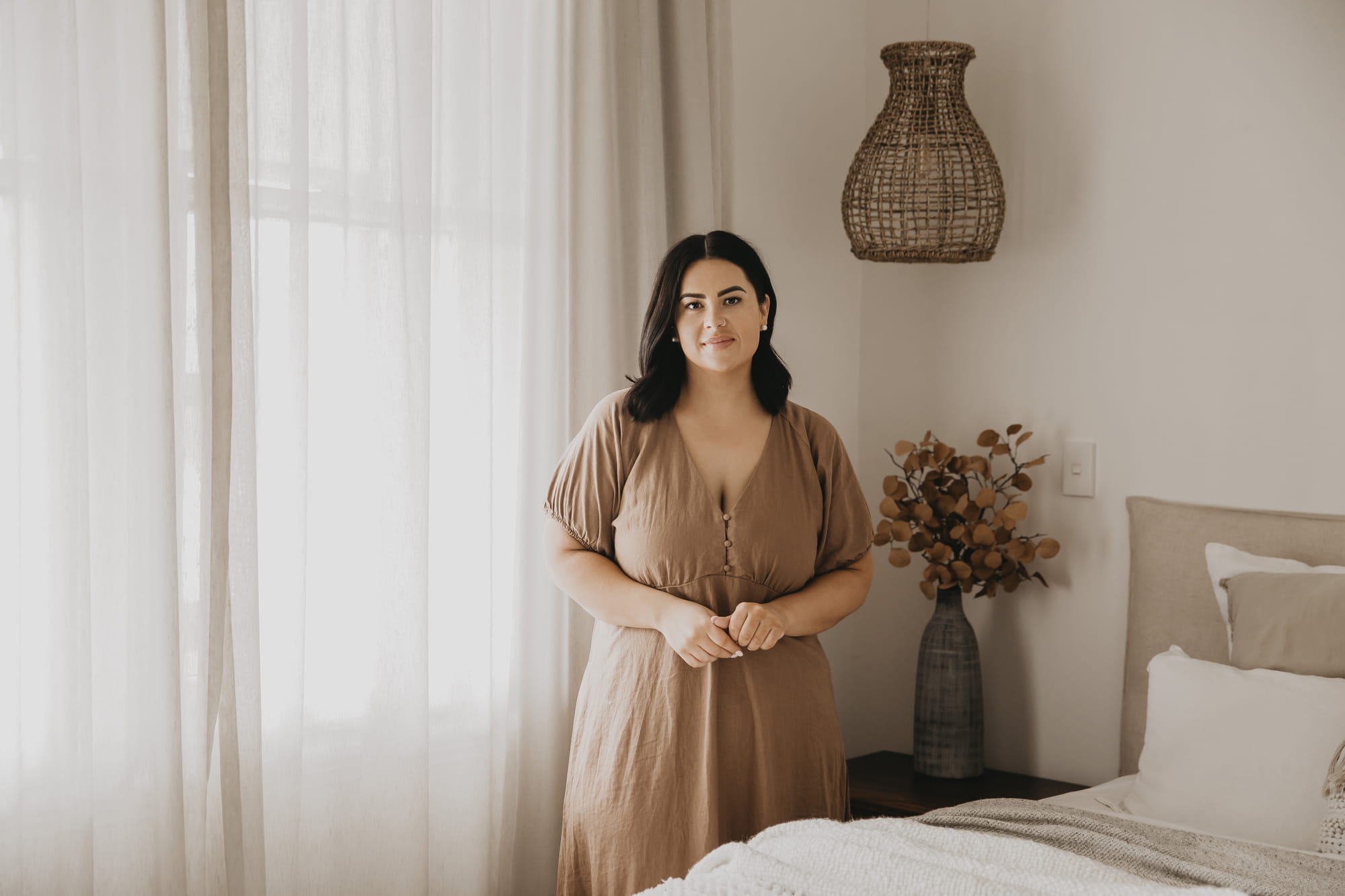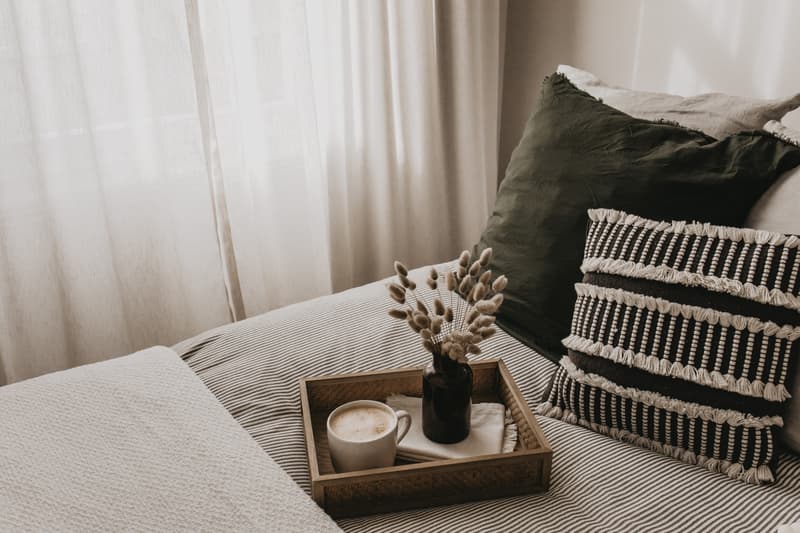 This is Emma's second flip
"This 110-year-old villa is my second home and renovation project. 3 years ago at the age of 22, I bought my first home in Tararua to renovate. It's fair to say my interest in all things renovation, home and interiors grew rapidly, I was hooked!
When I saw this villa listed for sale, I knew I was ready to do it all over again!"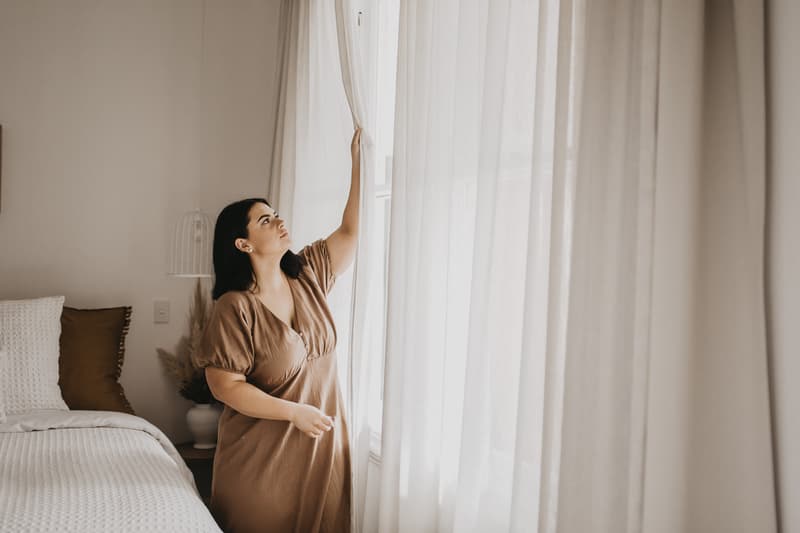 Emma's vision
"My vision for this home is for it to be a haven where I can switch off from my full-time day job, using neutral tones throughout and minimalist styling. It may only be half renovated but I'm also taking on a new project - subdividing and building a townhouse, taking full advantage of my quarter acre section."
How to get @themissflips look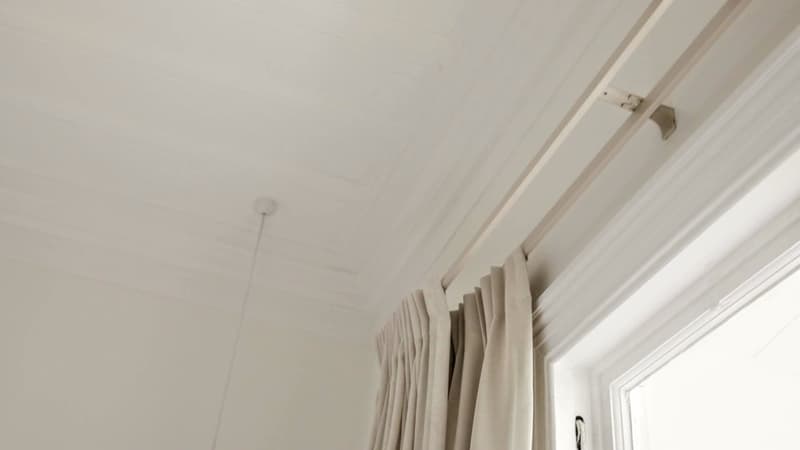 The double track curtains - sheer and lining
Emma has installed a double track system - which we love! The front track is the Float sheer curtain in Linen colour. This allows for soft light and privacy during the day.
The back track is a Tripleweave fabric called Solar, colour Pearl. This second layer helps with heat and blocking out light. The curtains have a single pleat with a 3-meter drop and semi-puddling, softly touching the floor to create that effortless look.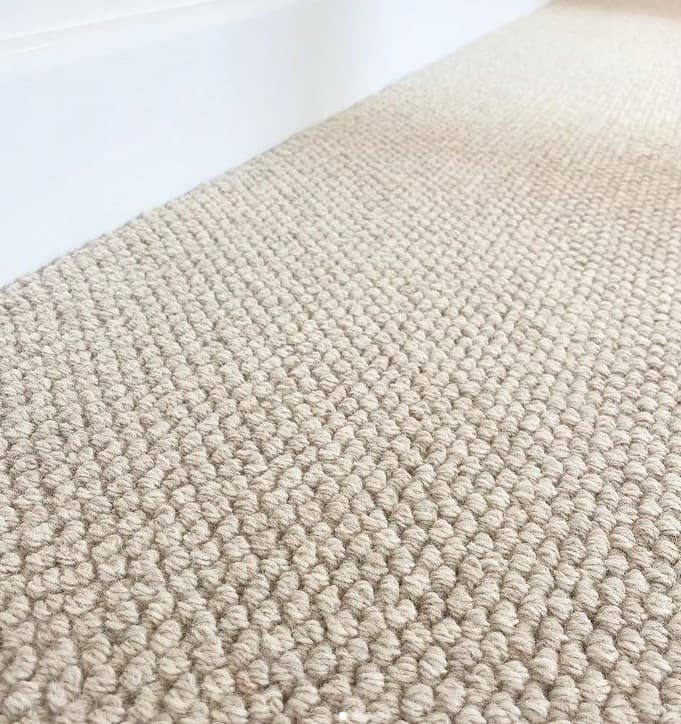 The Akaroa wool carpet
"I was set on getting a really nice thick, quality carpet. Not only am I a sucker for great textures but I think a quality carpet can add value to this home for resale." - Emma
Akaroa (500/cream) is made from 100% pure New Zealand wool, this chunky textured loop pile is stylish, durable, naturally warm and stain-resistant. Plus it's a completely renewable fibre.
At Harrisons, we colour match with Resene. This 500/cream in particular is colour coded with Resene Biscotti and Spanish White.
The warm tones of this carpet perfectly go with the curtains Emma has chosen. This combination makes for a seamlessly put together space.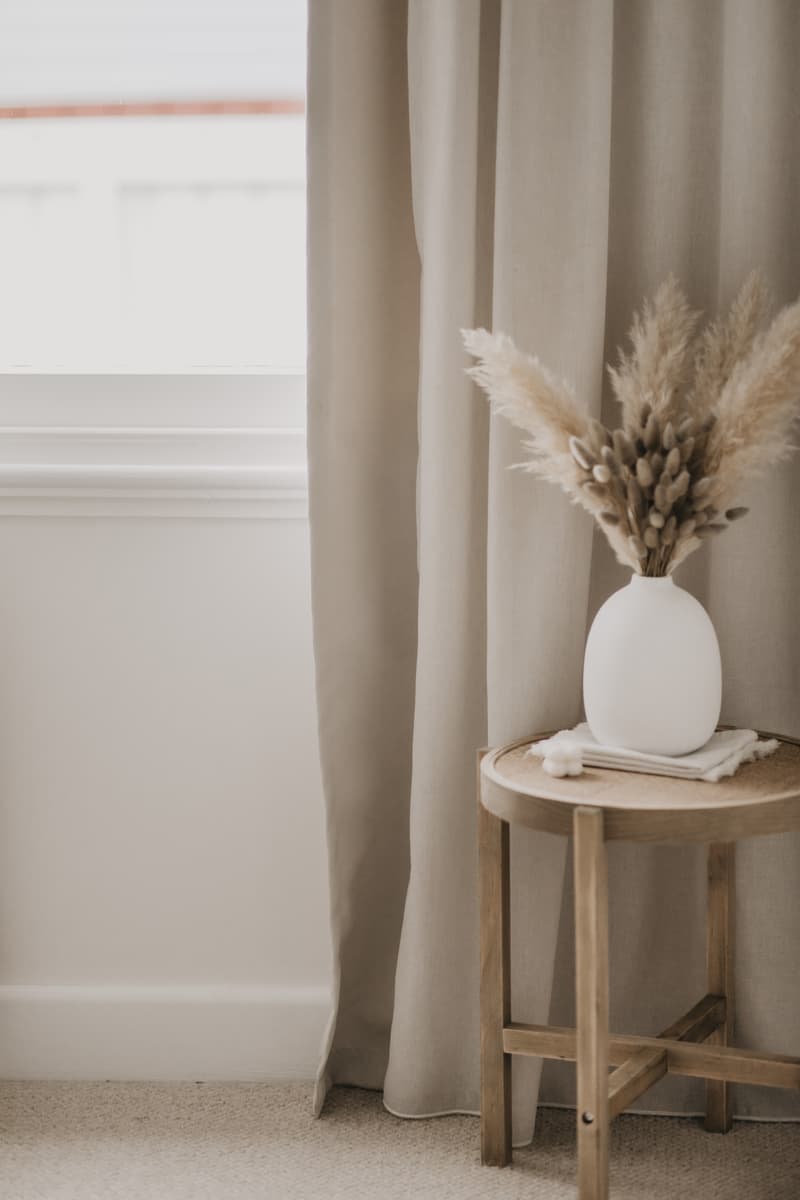 Neutral tones and minimalism
We love Emma's style, a classic yet effortlessly chic look. With minimal accessories and earthy tones she really creates a sanctuary. We love the dried arrangements paired with wooden earthy tones. It's those simple touches that really pull together a beautiful cohesive room.
How can we get more of @thismissflips?
"All of this is shared on my home Instagram, where I show not only my renovations but everything in between. The realities of renovating, my love of organisation, managing finances and my determination to be successful independently.
Come along and join me, I love a good chat!
Emma x @thismissflips"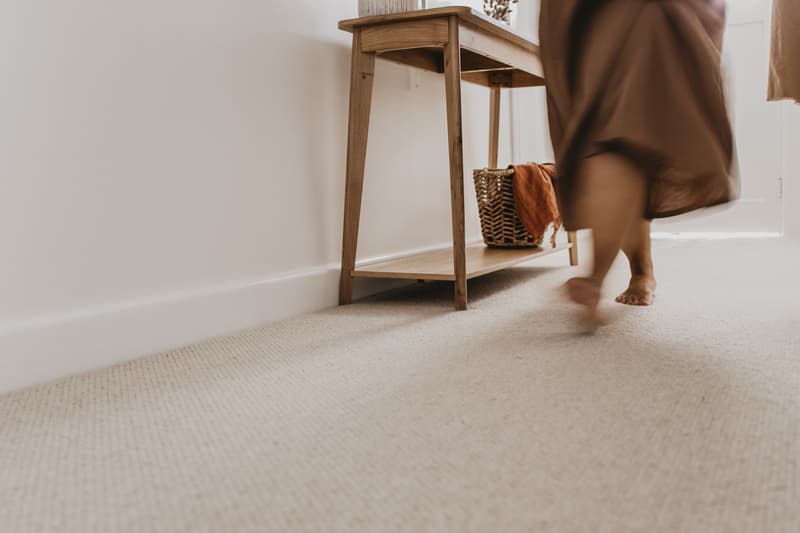 To get the look:
Harrisons Curtains:
Harrisons Wool Carpet:

Front track

Float Sheer Curtain
Colour: Linen
Type: Sheer

Back track

Tripleweave Solar Curtain
Colour: Pearl
Type: Tripleweave

Akaroa Wool Carpet
Colour: Cream 500
Type: 100% Pure New Zealand wool
Book now for a FREE in-home consultation