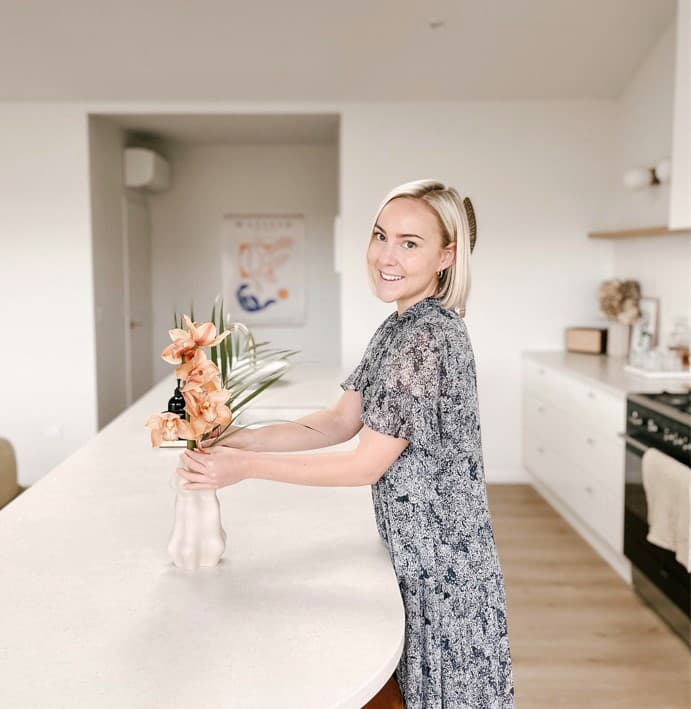 Meet Olivia Sullivian
"Hi! I'm Olivia Sullivan, I live in Christchurch with my partner Sam and fur-baby Kobe. Sam and I returned from a 4.5 year stint in London in 2019 and started the search for our first home! After missing out on every home that took our eye, our dreams of owning a home were feeling more and more out of reach. We ended up finding a piece of land and decided to build!
We loved the idea of a character home and building new wasn't something we had considered, purely because we wanted a home that had character, history and a story. We loved all the details that old homes had and new builds really lack that! So we made it our challenge to create a home that oozed life and character (on a very tight budget!!). Throughout our home you will find tongue and groove walls, a log burner, farmhouse kitchen and cathedral ceilings. We learnt the art of splurging and saving throughout the build and we were pleasantly surprised with how it all came together."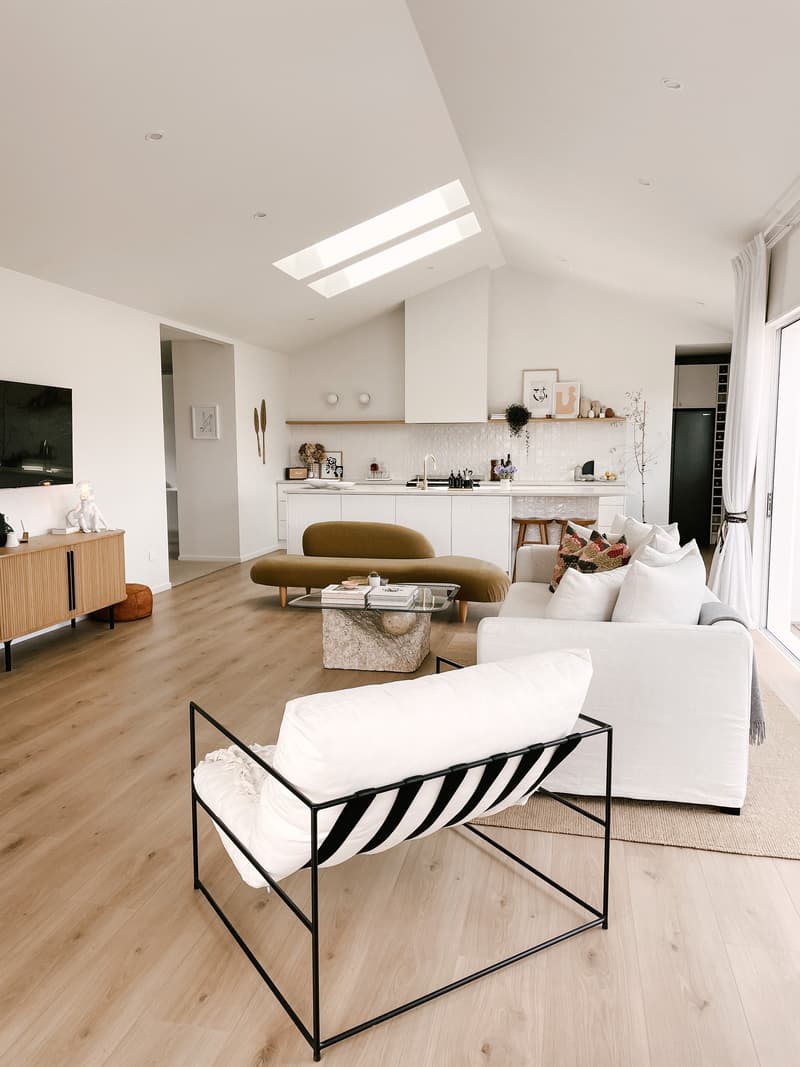 How would you describe your style?
"Hmm, that is a good one, I almost can't even describe it myself! My style is a mix of Scandinavian inspired design with a twist of a country farmhouse… I love light, fresh tones and textures, natural materials and subtle, muted colours!"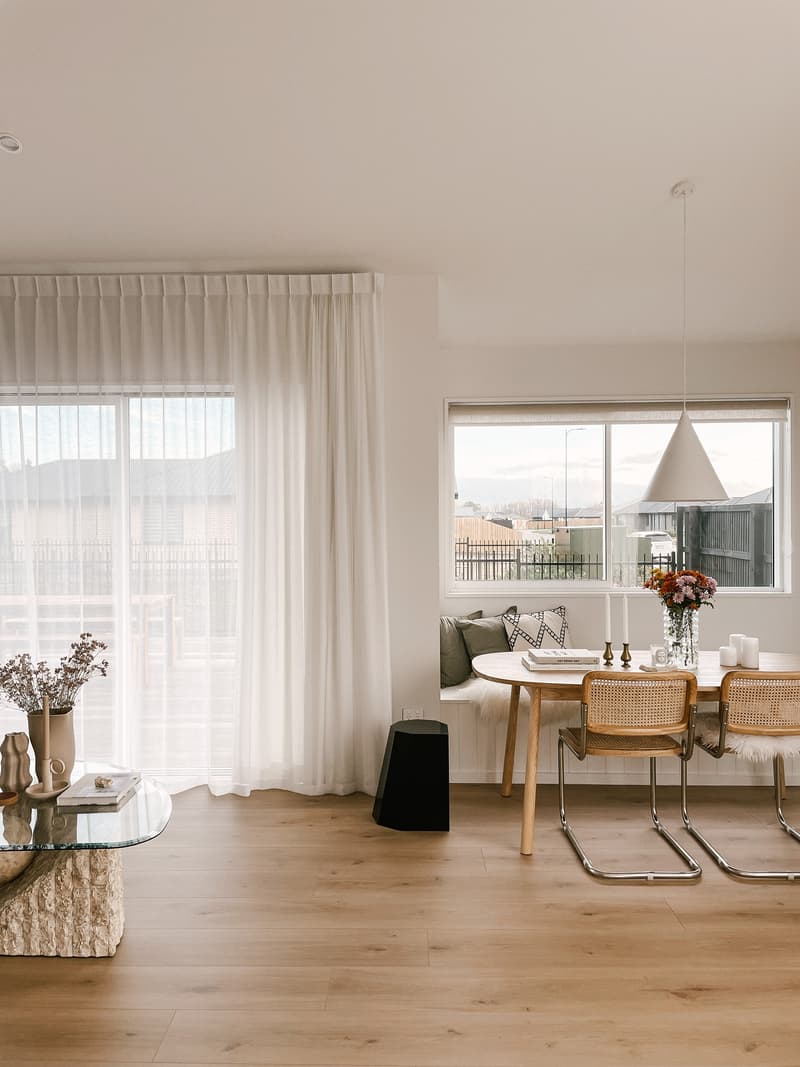 What curtains have you chosen?
"We decided to go for a double track, with a separate sheer and lining. I absolutely love sheers, not only do they soften a room, but they are perfect for providing privacy and sun protection. They are also so aesthetically pleasing and don't look or feel bulky! Due to budget constraints, our spare rooms have roller blinds (which are a great cost effective option!), but we intend on changing these to shutters!"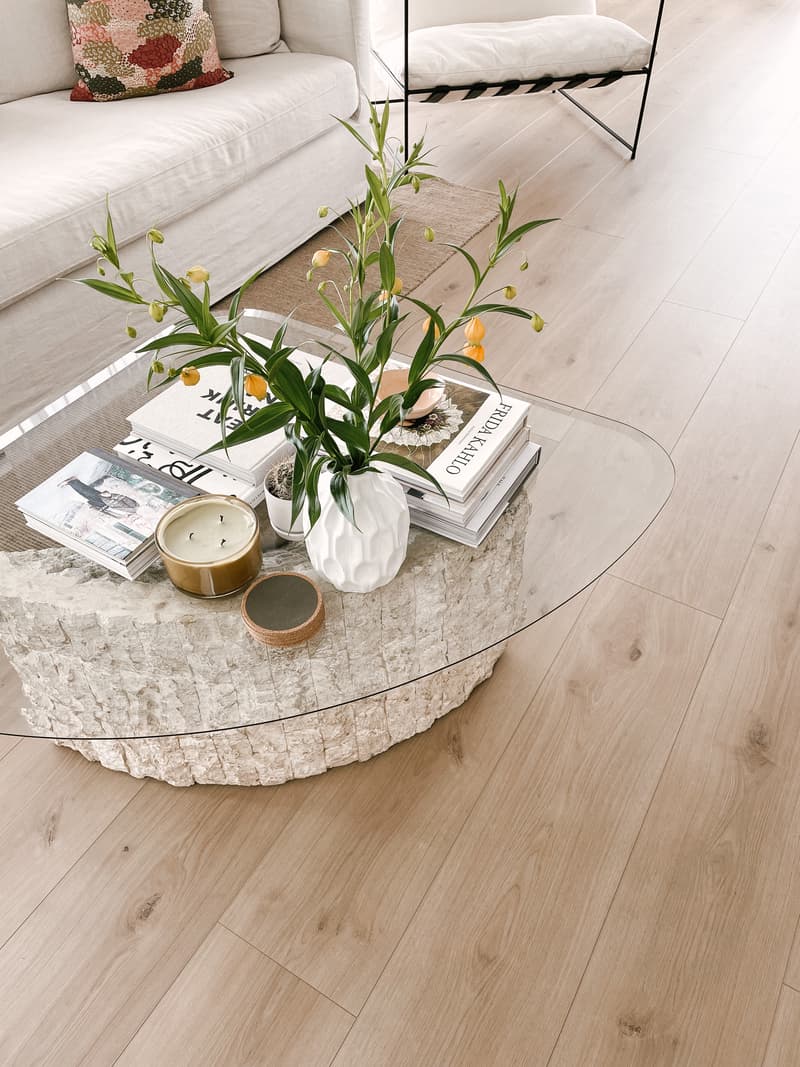 What flooring did you go with?
"We went for a Godfrey Hirst Laminate, it's called Belle XL in the colour Desert Oak. We decided on laminate because we wanted to create a timber floor look (without the price tag!), making the room feel warm was really important to us. We also wanted something that was low maintenance and easy to keep clean! We have put this flooring throughout all our living/ dining/ kitchen."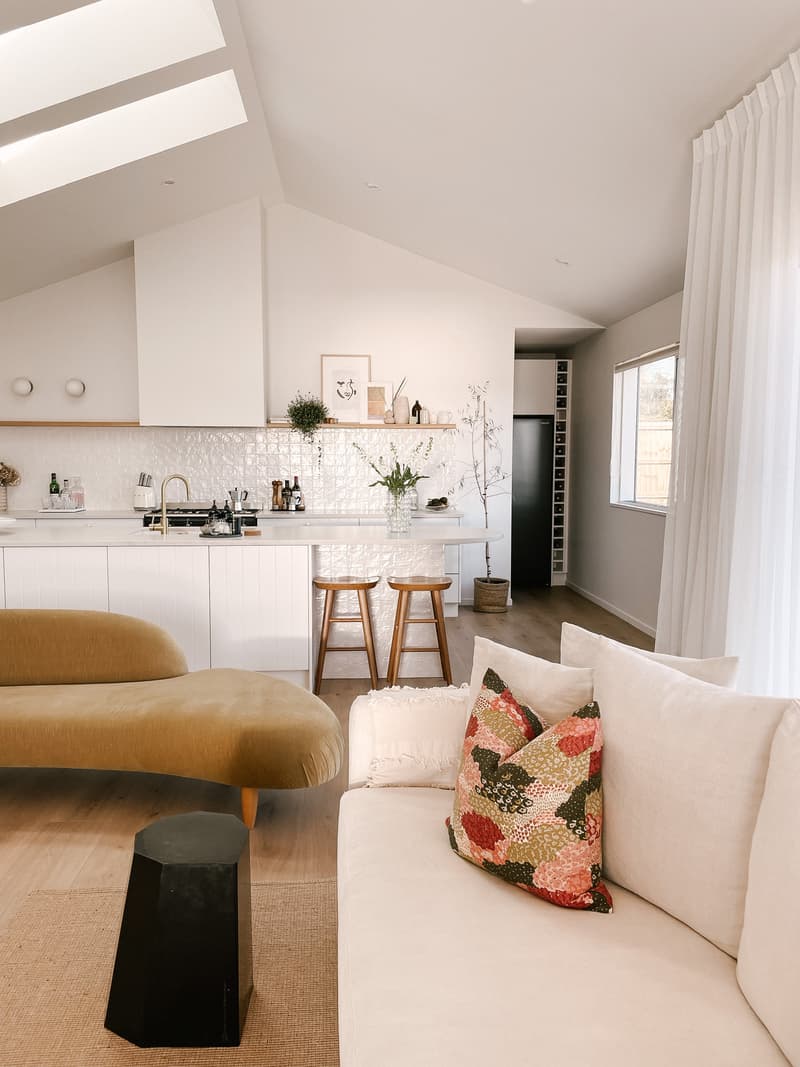 What is your paint colour?
"We went for the Resene Karen Walker paint Wan White. We have a lot of light in our living space and high ceilings so we didn't want anything too blinding 'white'. Resene Wan White has a faint 'greige' background, warmer than grey! I am absolutely not a grey person (you won't find any grey in the home!) but because I have a lot of warm tones, I didn't want the walls to feel yellow or cream, so Wan white was the perfect choice!"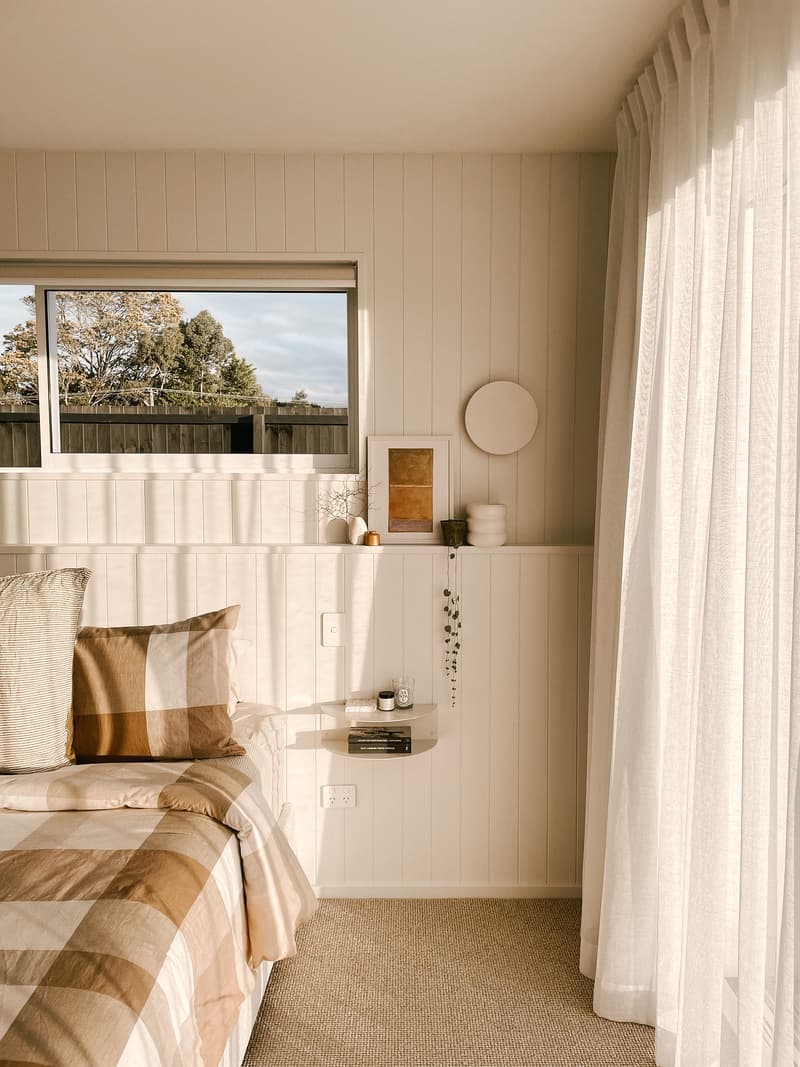 What's your styling ethos and any advice on building?
"In terms of the build, my biggest piece of advice is to get onto things EARLY, work ahead of time with all your interior choices. There are a lot of delays with everything at the moment so getting onto ordering things early on in the build is so important! Also, it can take time to make a decision so starting early and ruling out from an early stage what you like and don't like makes your decision making easier. Lastly.. use Pinterest!! It's the most incredible design resource for ideas, I am on it so much, I should be investing in shares!!!
Regarding my styling ethos, I feel it's all about creating a space that reflects you and is filled with things you love. We have so many ceramics, books and bits that we collected during our travels and time in London and I'm so glad we did, each item has a memory that comes with it!"