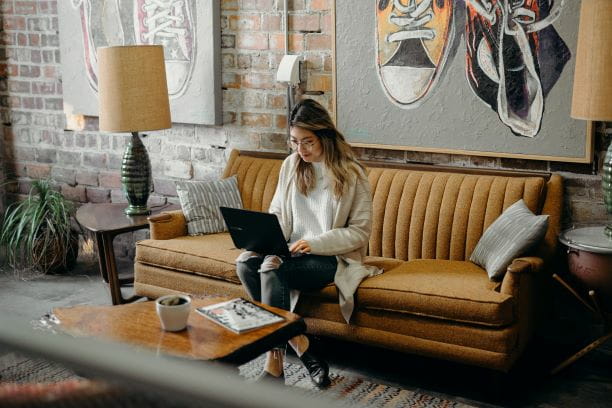 Here is our pick of some of New Zealand's best interior-based Instagram profiles to follow, admire and draw from.
Bright. Colourful. And a whole lot of fun. Evie Kemp's interior style is all about being bold and out there! Her curated content shows that lots of colour CAN work in the home and that perhaps we need not be so afraid of it.
Though her style may be a bit wild for some people, Evie's followers certainly love her interior statements. From sneak peaks into her own fantastic and vibrant home to home décor and other lively designs that she comes across, Evie's Instagram account is always an enjoyable visit, and certainly inspirational for injecting a little
more colour into our lives.
There's a real earthy and natural feeling to Alice Lines' Instagram feed. It just so happens she's an extremely creative photographer too, so you'll find plenty of interesting pictures to see outside of the home, but always relating back to design and style.
As the editor of Homestyle magazine, Alice's account is about her life as an interior stylist and mother, with a nice mix of everything that goes on in her daily life (with
some travelling shots thrown in for good measure). It's relatable for the everyday homeowner, with just the right amount of inspiration for future home design too.
There's no need to read between the lines of Aimee Fleur's Instagram handle, she loves plants (better still, she keeps them alive too!)
From gorgeous shots of her plant babies, to before and after shots of her and her husband's home renovation progress, this Instagram plant wizard may make you 'green with envy'.
Perhaps the nicest thing about Aimee's account is that she is always reminding her followers that the world of Instagram is not always what it seems. There is nothing showy or flashy about her images, with her home interior design achievable and affordable. However, there's no doubt Aimee certainly has an eye for décor and design.
Big isn't always better, and Leigh Aston's Instagram account is a testament to that. With the feed focusing mainly on her family's 74sqm townhouse in Christchurch, Leigh shows that small living doesn't have to be boring and minimalistic.
It's also extremely relatable, which is important to find in an Instagram account. Leigh's home is spunky, and packs a stylish punch, with a unique combination of
furnishings and décor. As a self-confessed serial renovator and 'DIYer', her use of bold dark colours is exciting and inspiring.
There's something serene and relaxing about the blackbirdgoods' Instagram feed, natural and simple, but still full of life and gorgeous home decor. Curated by Gemma Adams, it's a business account, but it certainly never feels like one. You can browse and enjoy without feeling like you have to buy something (but if you do see an item you like, you can make a purchase!)
Gemma has a way of making style look not only effortless, but comfortable and never staged. Even just a quick browse of her content makes you long for a simpler, more wholesome lifestyle.
Mylittlehousenz is proof that the monochrome look can be super cool and extremely chic. This Instagram account is run by stylist, blogger and designer Hayley French, and is a journey through her own home, and those of her clients and projects.
While many may think that black and white is boring, Hayley is able to show it is anything but, particularly when paired with natural materials, and potted greenery. The result? Cohesive spaces that are well-organised, fresh and modern, while still achieving personality and liveability.
We hope that some of these Instagram accounts inspire you to create a home that you truly love. They may also teach you to not always play it safe and inject some colour. Our extensive range of curtain fabrics and textures has something for everyone.
Get the right window treatments for your interior style and organise an in-home consultation with our experienced team today.