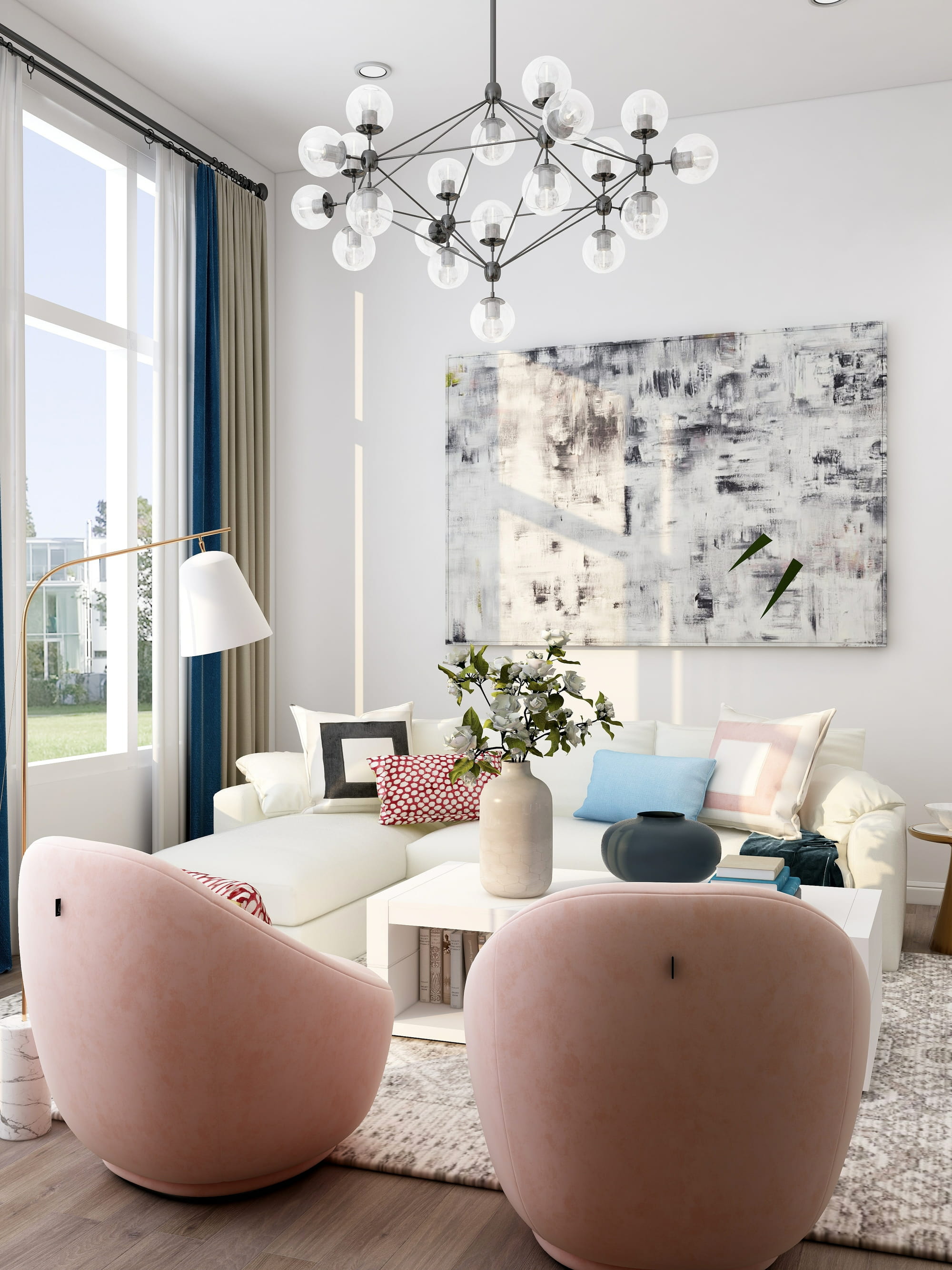 Furnishing a new home can be daunting for first-home buyers. With the freedom of ownership comes the pressure of styling. One easy way to make any space look fabulous is through textiles like curtains and couch fabrics. When choosing soft furnishings for your home, there are various factors to consider. Read our guide to picking and styling the perfect soft furnishings below!
Keep it Balanced
Soft furnishings provide an excellent opportunity to bring colour, warmth, and personality into your home, but don't overdo it with too many clashing colours or patterns. If you choose a boldly patterned couch or rug, keep things simple in other areas of the room by selecting plain curtains or cushions. This keeps things balanced and allows the focus pieces to really shine.
Play with Texture
The texture of your soft furnishings can add a lot to a room. Think about the different fabrics available and the textures they offer. Fabrics like linen and cotton can lend a room a natural and calm feel. In contrast, silky or sheer fabrics provide a more luxurious mood. Try mixing and matching different textures to create depth and variation in a room.
Be Practical
While it's great to have fun with your soft furnishing choices, you must think practically about where to place each fabric and how you will use it. While sheer curtains may look great, there are better options for the bedroom if you're a light sleeper. And if you have children or pets, delicate and hard-to-clean fabrics are dangerous territory. That white linen couch won't look as good with a felt pen and muddy paw prints all over it!
Don't Count Out the Curtains
Many people overlook window furnishings when adding funky décor to their homes. Still, they are missing out on a colossal styling opportunity. Who says curtains need to be plain? Adding a bold-coloured or patterned curtain can create a sense of fun and whimsy in a room without being too much. At Harrisons, we have a great range of bold and bright curtains and blinds in NZ to spice up any space. We have it all, whether you are after something retro, sophisticated, or fun.
Need New Curtains?
If you want to add style to your soft furnishings, consider new curtains from Harrisons. Everybody wants their home to be a beautiful expression of themselves, their family, their history, and how they like to live. Harrisons makes it wonderfully easy. We're the people you turn to when you're ready to make your house the home you've always wanted.
We introduced a mobile, in-your-home service to help people everywhere create homes that perfectly reflect who they are and what they treasure. Get in touch with our friendly team, and we will book a FREE in-home measure and quote or virtual consultation at a time that suits you. We can even give you a proposal on the spot. View our product range online to view our offerings.