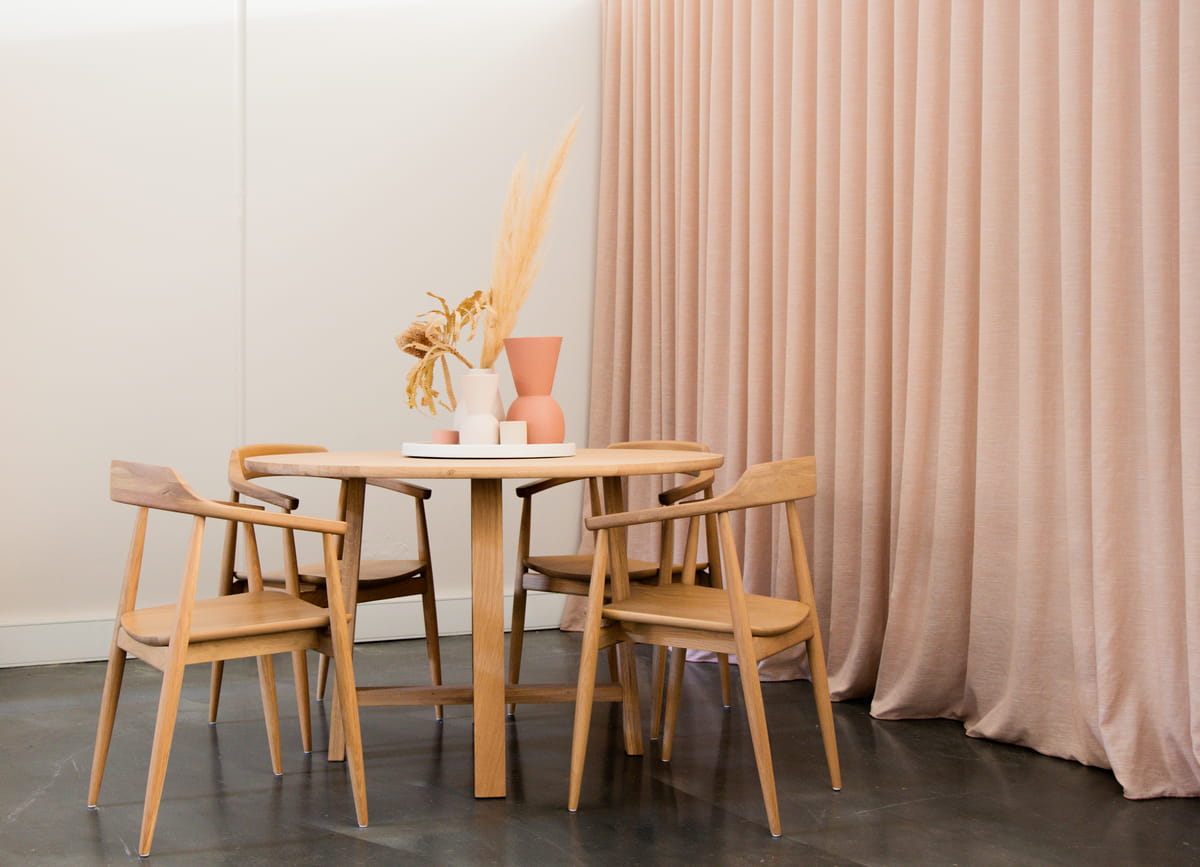 Pleat Styles
Because everything is custom-designed at Harrisons, we can offer a variety of pleat styles to make a real difference to the overall finish of your curtains. From a single contemporary pleat that is perfect for fabric with a large, modern pattern to an inverted pleat, ideal for a simple, minimalist look.
The choice of these pleats comes down to the material used, but whether it's on a track or rod, our experienced consultants can always help with those decisions. We have a large range of fabrics for you to browse through online before your consultation.
Lining
The lining does all the heavy lifting when it comes to curtains, providing the practical aspects of why we actually need curtains or blinds in our homes.
Our two most popular linings are the:
The triple weave is mildew resistant and offers great insulation properties.
Thermal 3-pass coated provides 100% light blockout. Also has the same insulation properties as a Tripleweave.
Installation
After our interior consultants help you choose the right curtains for your home, our team of experts will install your new curtains and blinds. We manage the job from start to finish for your peace of mind.
Don't compromise on quality, book a free in-home consultation with one of our nationwide experts to see our inspiring fabric options in your home.