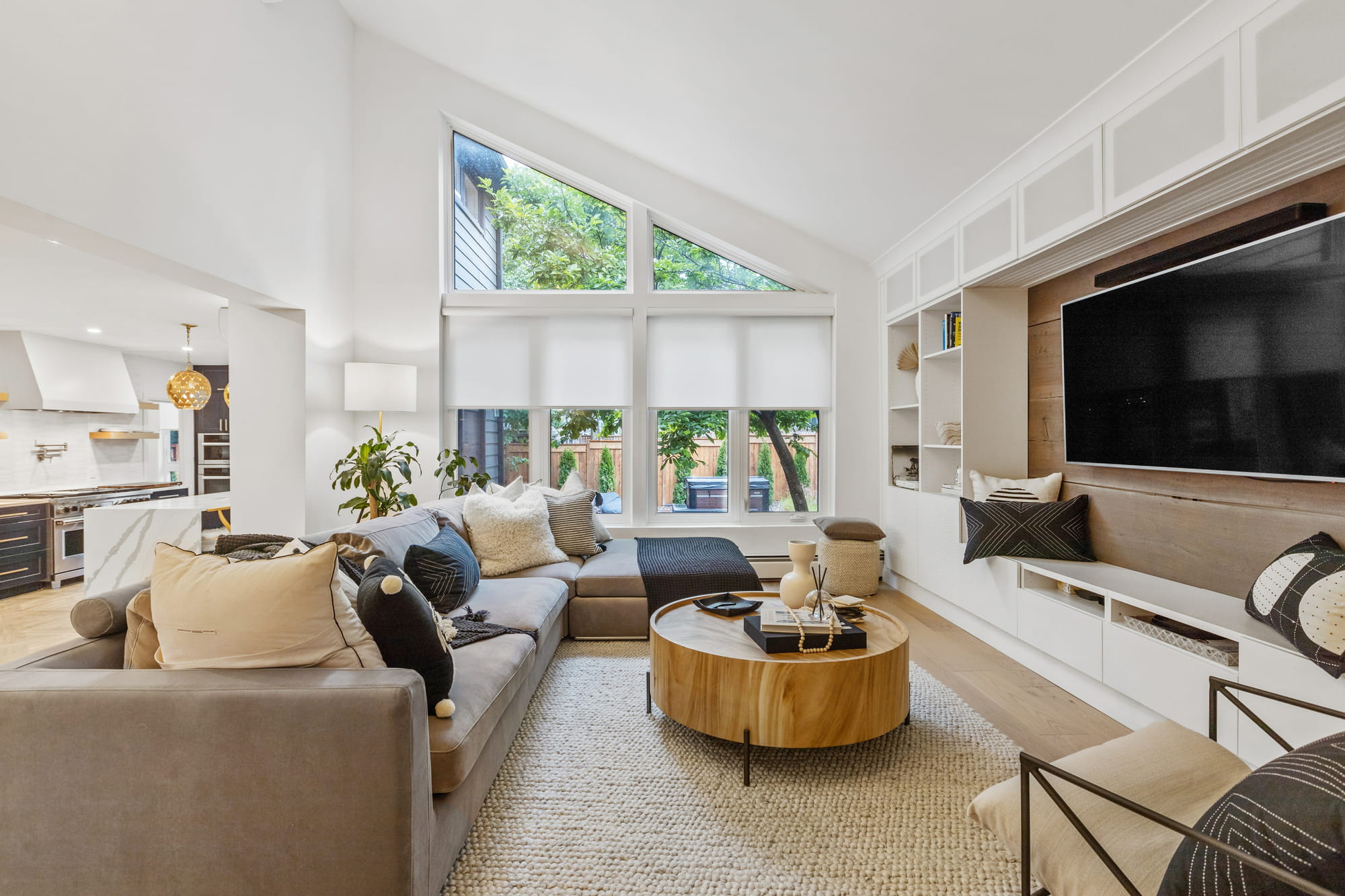 One of the easiest places to transform your home is your window treatments. Curtains and blinds come in all manners of design and textures, and when they are motorised, the game changes entirely. Let's look at some benefits of smart window furnishings.
Convenience
How much time do you spend daily rising and lowering your blinds? Moving the shades and drapes with a button, your voice or scheduled through an app is simply quicker and indeed more user-friendly than climbing a ladder whenever you want to close those higher up blinds.
Energy efficiency
Windows play the most significant part in heat loss in the winter or overheating your home in the summer. That's why your window coverings are essential in regulating energy waste. Smart blinds can be programmed to set specific times when they should be open or closed. This means you can easily keep the sun out or let the light warm up your space and save your pocket from enormous power bills.
Fading protection
New Zealand's harsh sun is highly damaging to your flooring, wall art, and furniture, prematurely ageing your belongings. To save your home furnishings from fading and bleaching, you have to close your shades on time to make sure all the shades are lowered during the brightest part of the day. Automatic blinds will ensure your investment will stay protected by raising and lowering shades at preset times for you.
Safety and aesthetics
With smart shades, there are no unsightly cords that can easily ruin even the most thought through interior.
Traditional blinds' dangling cords are also hazardous to small children and animals. Since motorised blinds are completely cordless, they remove a possible danger from any room in which they are put.
Security
When you are out of town, smart blinds can help to protect your home by making it appear as though it's occupied. Closing and opening your motorised shades at preset times makes it look like you are home, even when you aren't.
Rely on Harrisons Curtains & Blinds expert team