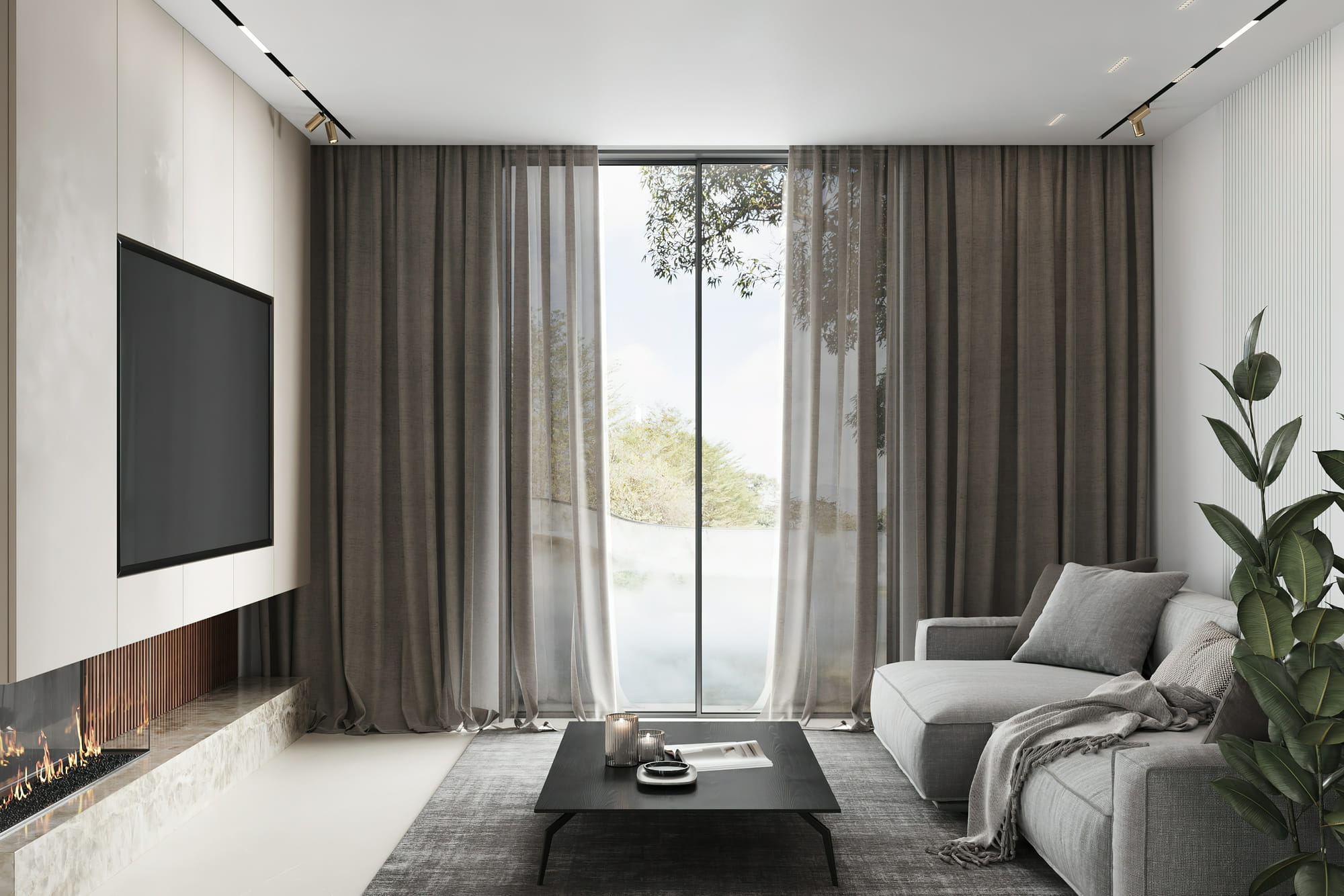 Aren't you tired of sky-high winter power bills? Start with your windows to stop the cold from getting in.
BRANZ, an independent research organisation, says:
42% to 45% of heat in houses insulated to Pre-2007 requirements is lost through windows.
If your home has been built or renovated under the 2007 Building Code, which requires double glazing, you still lose up to 31% of heat through windows.
Properly fitted curtains and blinds can cut heat loss through single glazed windows by 60% and double glazed windows by 40-50%.
Choosing the right window treatments will help insulate windows and prevent heat loss. Here are three options to answer your "how can I warm up my home?" this winter.
Thermacell, otherwise known as cellular or honeycomb blinds
Thermacell blinds are one of the most energy-efficient window treatments. They are also known as honeycomb or cellular shades. These window coverings feature a honeycomb structure to make an air pocket between the window glass and the room that acts as an insulator, blocking heat and keeping the cold out.
When a heater is running, thermacell blinds reduce heat loss through windows by up to 60%, which equals around 10% savings on your heating energy. In hotter months, cellular blinds reduce unwanted heat from the sun through windows by up to 60% when installed with a tight fit.
They are available in different layering options, including single and double-cell. Invest in double cell blinds for winter as they offer even better insulation.
Heavy curtains or drapes
Drapes or curtains are another way to insulate your home by adding one extra barrier against the cold winter air. The main difference is that curtains are sized to fit the window, and drapes reach the floor.
Curtains' ability to reduce heat loss depends on the size of the area covered, fitting, fabric type and colour. With such a wide variety Harrisons offer, it's tricky to talk about each fabric's efficiency. But based on different consumer reports from all over the world, curtains can cut heating loss up to 10% - while medium-coloured drapes with white lining have been proven to prevent up to 33% of heat loss.
An additional tip to reduce heat loss is that your draperies should be hung as close to windows and fall onto a window sill or floor.
Curtains over blinds
More and more kiwis prefer to combine blinds and curtains to get the best from both worlds. First, two coverings can work better together to create a better look for your interior. Second, you will keep more heat inside your home, as more layers mean better insulation.
You can combine:
Harrisons local business owners can help you choose the perfect energy-efficient window covering for your home. Our window treatment experts provide free, in-home consultations and answer any questions about function, cost, and style. We also offer free measuring and estimates.