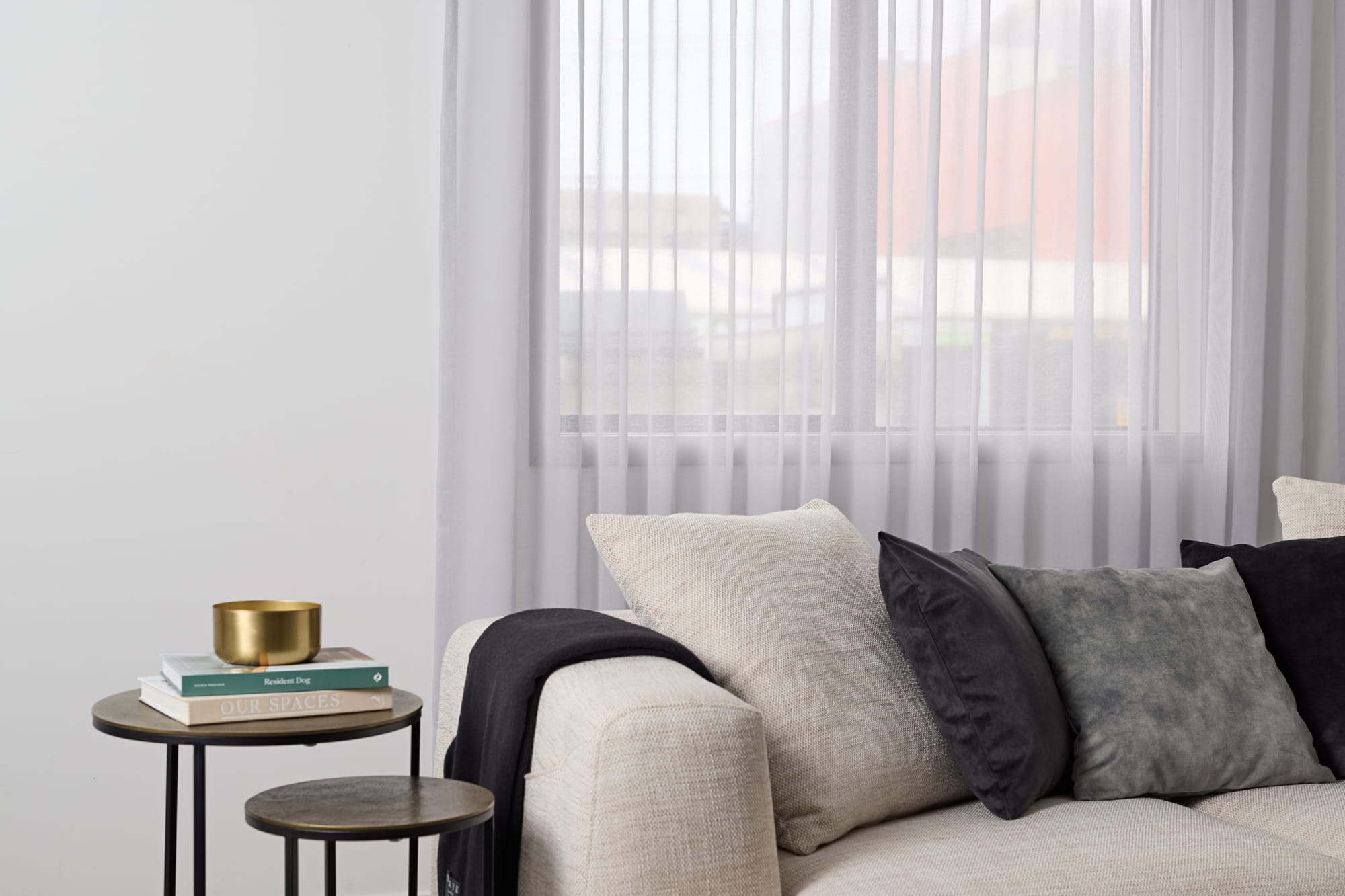 Looking for inspiration? We've got you covered! A new year means new trends and styles for window coverings. Harrisons design experts combined them to guide you through and help you select the perfect window coverings for your styling preferences.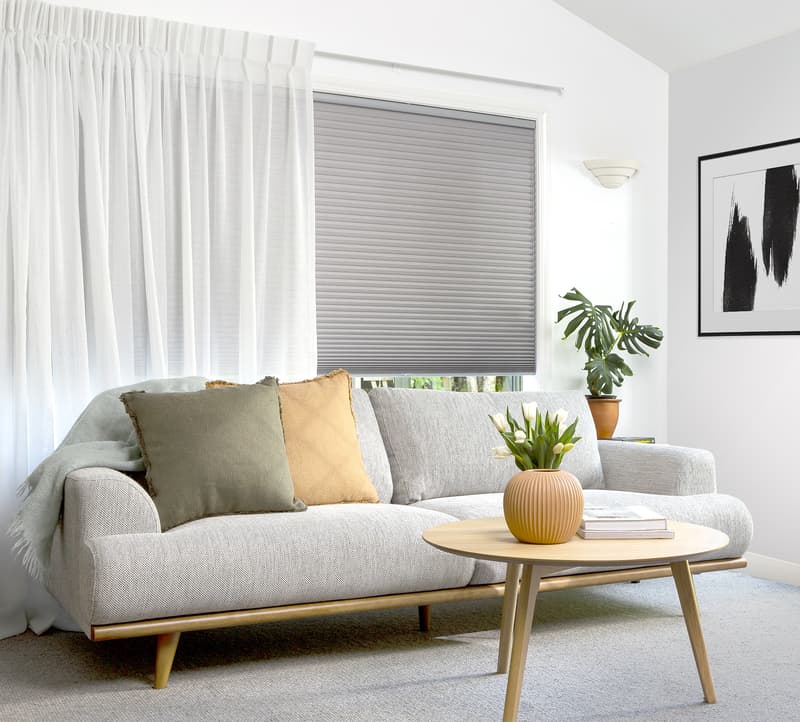 Automation
Smart home technologies are everywhere. They have massively changed our way of living already. Motorised or electric blinds are conquering the market at the speed of light.
We love the ultimate convenience motorisation offers. Electric blinds are easily controlled by a remote, app or Smart Home, fully rechargeable, have no wiring and look great.
This trend is especially popular among those interested in better energy efficiency. Smart blinds can be programmed to set specific times for opening or closing. This means you can easily keep the sun out or let the light warm up your space and save your pocket from enormous power bills.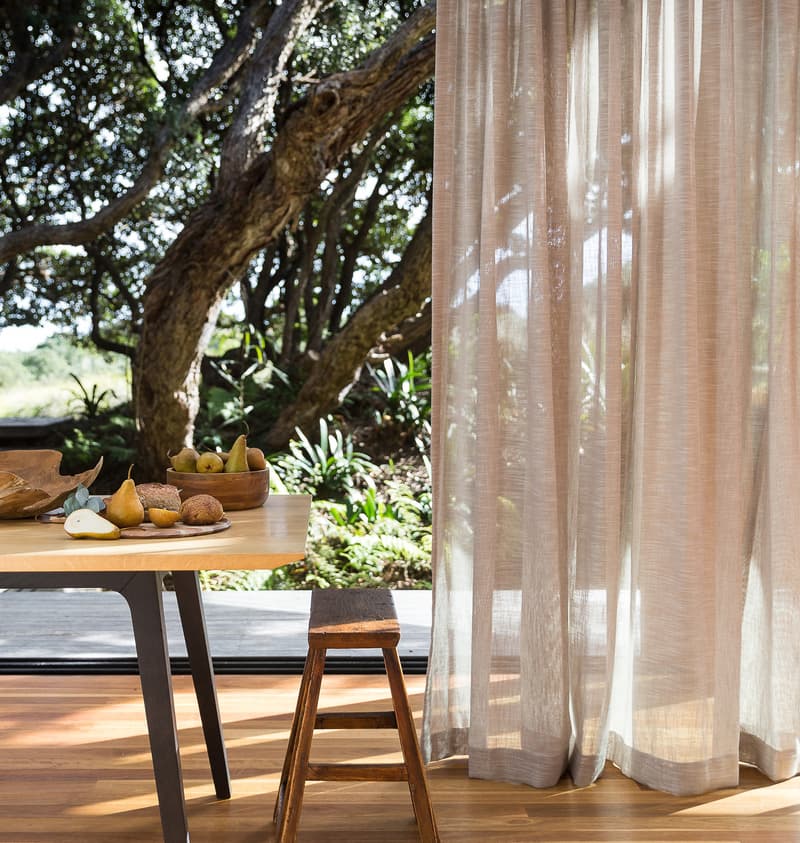 Luxury sheers
Sheer and semi-sheer curtain fabrics ideally fit into the interior in the modern minimalism, Scandinavian and Provence styles. So we don't expect them to go out of style soon.
These treatments' soft, flowing nature provides an elegant solution that blends seamlessly into your decor. They allow natural light to come through while protecting your valuables from fading in the sun's harsh rays — another perfect way to invite the outdoors in.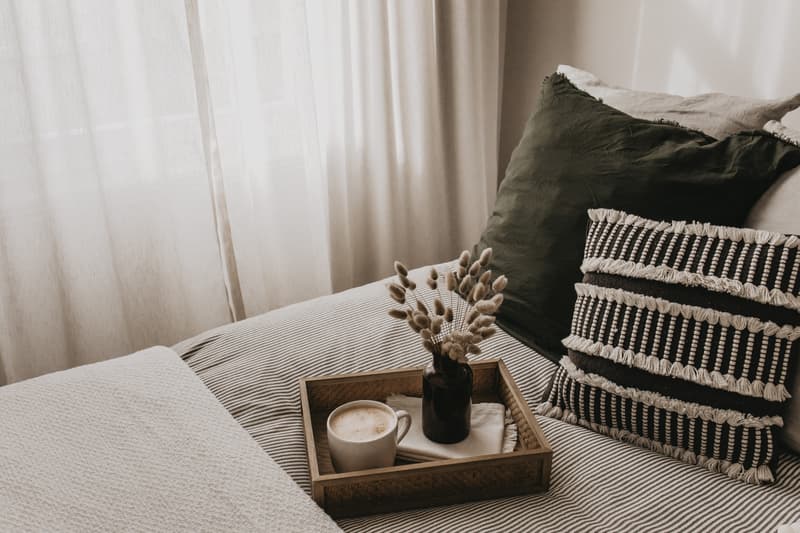 Less is more
This phrase won't lose relevance for years to come. So, the answer to choosing the perfect curtains and blinds in 2023 is - the simpler, the better. Trendy minimalistic curtains and blinds will help to clean your visual space, which is already overloaded with information, and create an atmosphere of well-being in your interior.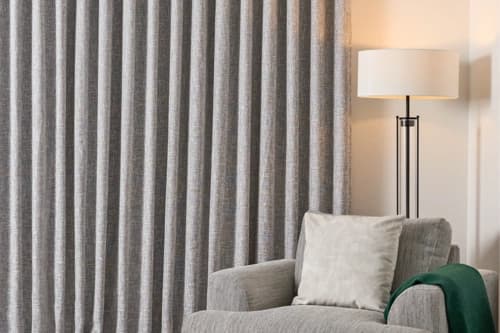 Natural and organic look
Linen-look curtains and blinds are the logical sequels of the trends mentioned above. They are semi-sheer, flowy and minimalistic. The texture adds depth and appeals to both the visual and tactile senses. Linen-look fabrics perfectly blend in Nordic, Scandi and Minimalist interiors. No wonder they are topping our best-seller list.
Double Roller Blinds
With the double roller blinds, the form and function are coming together to make a perfect multi-purpose window treatment. You can easily switch from block-out blinds to sheer blinds in one window. This solution offers ambient light when you want it and privacy when you don't.
With our variety of opacities, colours and textures to choose from, it is no wonder that Harrisons Curtains & Blinds won the Curtain & Blind Installers category of the 2022 NZ Most Trusted Brands.
As you can see, there are a number of different window treatment trends to choose from in 2023. Which is right for your home will depend on your personal preferences, function and interior goals. Talk to your local business owner to help you choose which type of window furnishings is best for you. Whatever you're looking for — better light control, privacy, energy efficiency — we've got you covered.
Harrisons Curtains & Blinds is the most trusted NZ supplier of made-to-measure curtains, shutters, blinds, and shades for any taste. Book your FREE, no-obligation consultation now.