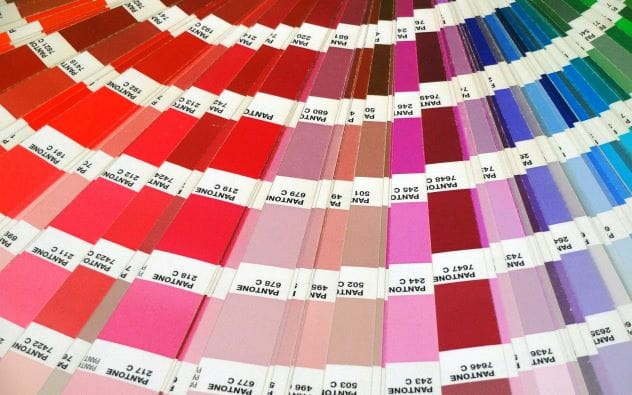 Decorating your home with Living Coral
When it comes to using a colour like this in your home, less is always more. The trick is to find small, subtle ways to incorporate it into your established décor (unless a complete overhaul is needed). This way you can celebrate its influence, without having to heavily invest time and money to get it right.
So consider items such as cushions and throws, which could really add warmth to your home as we move into autumn. Another great aspect of Living Coral is that paired with the right accompaniments, it can take on a tropical vibe, the colour looks spectacular with green, so is perfect for plant pots.
Pantone's Colour of the Year always has an influence on design trends, how could it not? But if it's just not for you, there are also some other, just as exciting interior styles which you'll see popping up on your Instagram feed, or on the pages of lifestyle magazines.
Green is here to stay
Indoor plants were big last year, and they certainly aren't going anywhere anytime soon. And we aren't talking about the faux kind.
You'll have to be quick though, as it seems the most popular ones' especially the hanging variety or ones with large leaves (like philodendrons) can be difficult to source, because they are just the perfect addition to any space!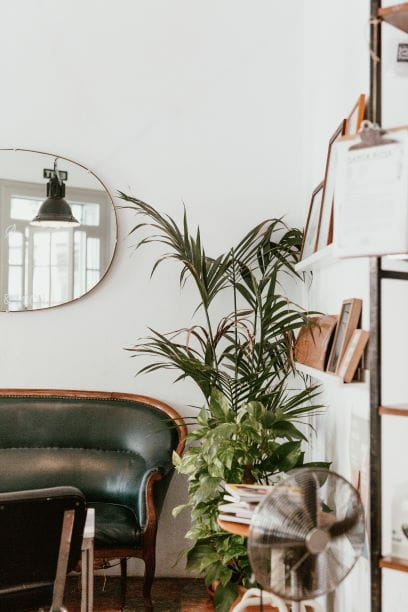 It's got curve appeal
From rugs to mirrors, cushions and more, circular furnishings are to be embraced in the home as a way to soften up hard corners and edges. Curved furniture is also a winner, as with it comes a more natural,
unrefined aesthetic, easier on the eye so to speak.
Art deco is delivering on style
The roaring 20's is back in a big way, bringing glamour and sophistication with it. There has already been a resurgence of brass and other metals, but this is a combination of many elegant décor elements such as marble, gold, curves and darker furnishings (which seem to have replaced the more minimal Scandinavian look that held favour for so long).
From the floor to the wall
Remember those knitted and macramé wall hangings that seemed to adorn every home in the 1970s? It appears they have had a bit of a makeover and are looking fabulous!
Think of it as textured artwork that could have been a floor rug in a past life. And that's good. We humans love tactile things, it appeals to our senses, so why not pop something up on the wall that you can run
your fingers along, it'll tick off the visual element too.
Living room curtains are making a strong style statement this year, shying away from hues similar to the existing walls and décor and moving into the bold colour and pattern arena. See our Forecast and Long Island ranges for excellent examples of strong graphics and colour inspiration. Harrisons curtain and blind experts can advise on the practicalities of which rooms would benefit from blackout or thermal curtains as well.
Being true to 'style you'
It's not eclectic, boho, minimalist or industrial. Basically, it's hard to describe because there is no label for it. Instagram and Pinterest have opened up people's homes to us in a way we've never seen before, and often these are just 'normal folk' who have come up with a different way to style their interior.
Perhaps they have nailed grouping interesting elements together, or have made some bold choices that just work, but what it comes down to using what they like. And that is exactly what is so important with interior design.
You need to love the home you live in, and while trends can help us discover new ways to style our lounge or bedroom, putting your own spin on it can often lead to the best result.