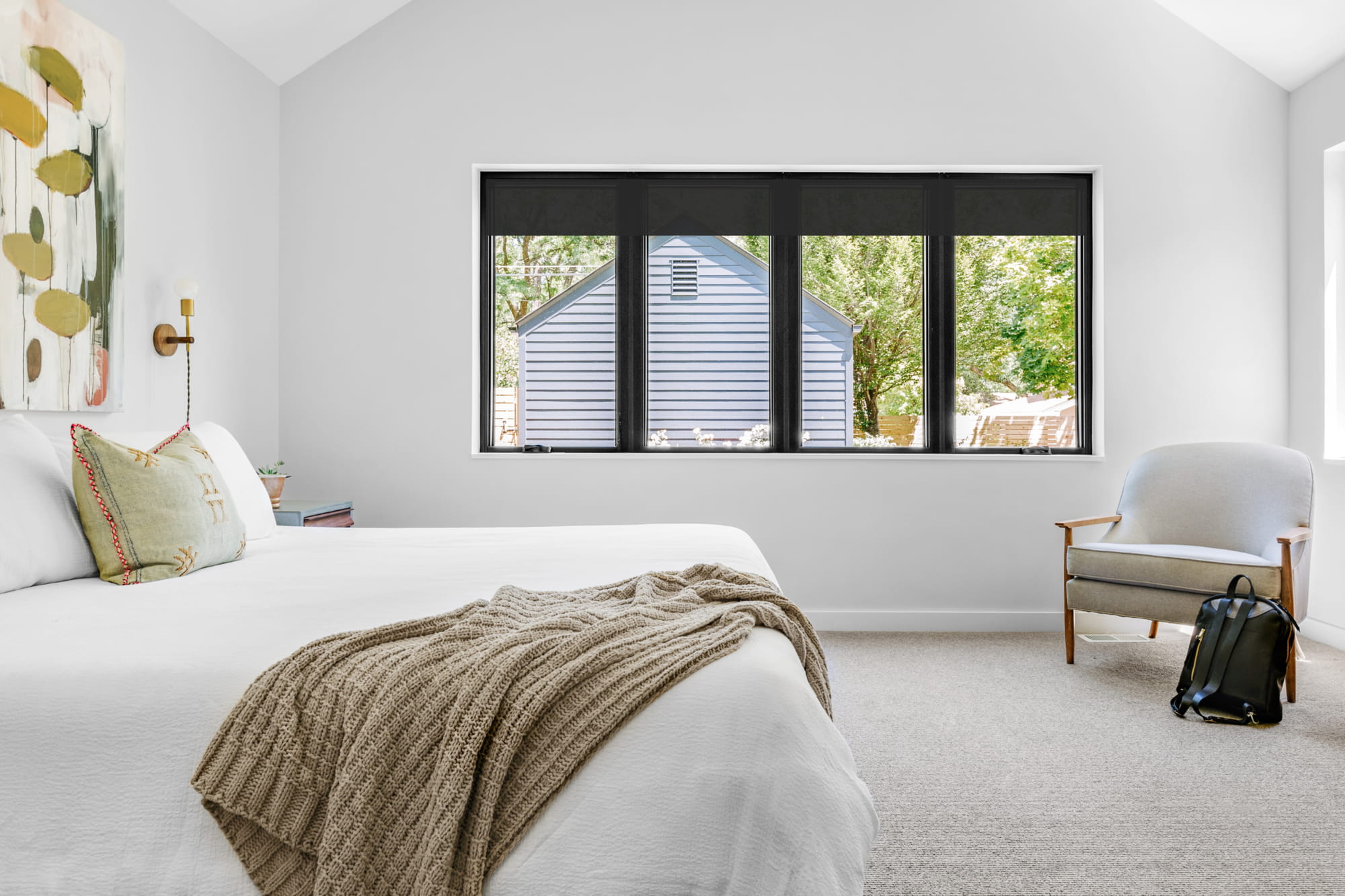 Smart home technologies have changed our way of living. Most devices can be operated remotely, and window treatments are no exception. Motorised or smart blinds are conquering the market at the speed of light. But are they right for you?
To help to answer this question, we have made this quick guide to motorised blinds.
What are motorised blinds?
Motorised blinds are an advanced alternative to manually adjusted blinds (hand pulled). They use small motorised units to automate the opening and closing of your window coverings.
What is the difference between motorised, electric, automatic and smart blinds?
People often use the terms 'electric blinds', 'motorised blinds', 'automatic' and 'smart blind' interchangeably. But not all of them mean exactly the same thing.
To help make it clear: All motorised window coverings are electric - they use electric motors to open and close your shades. But the motor doesn't guarantee that everything is automatic.
Some of the motorised window treatments are operated from the push button on a remote or even on your wall. This means you have to manually operate the switch.
Automatic or smart window treatments are also driven by electric motors, but they are programmed to operate automatically. You can set commands for this using a smart hub integrated with your smart blinds i.e open at 8am, close at 6pm or are even voice controlled. The motorised blinds connect to your Wi-Fi network, allowing you to control the automatic blinds via an app on your smartphone.
How are electric window furnishings powered?
Generally, motorised blinds are available in battery-operated and hardwired solutions.
The wireless or battery option is excellent for existing homes, as cabling is usually quite an intensive exercise. Here at Harrisons, we offer options with rechargeable batteries that can easily be plugged in and recharged, and they will work with most windows.
Hardwired electric blinds run off your home's mains power supply. They take a bit more effort to install as a qualified electrician is required to carry out the cabling work. This usually works better with a new build home, extension or renovation.
How long do motorised blinds last?
On average, motorised shades can last from 5 to 10 years, depending on their use. At Harrisons, we offer a range of options, with 3 to 7-year warranties.
Are motorised blinds expensive?
Motorised blinds are often considered a luxury but are more wallet-friendly than you might think. With prices starting from NZD$145 per motor unit, there are options for every budget. You'll be surprised how wallet-friendly motorisation can be.
Add a touch of luxury to your home. Designed to save your time, effort and money, motorised blinds will create a beautiful finish to tie your room together. Book FREE in-home consultation with Harrisons Curtains & Blinds experts today.