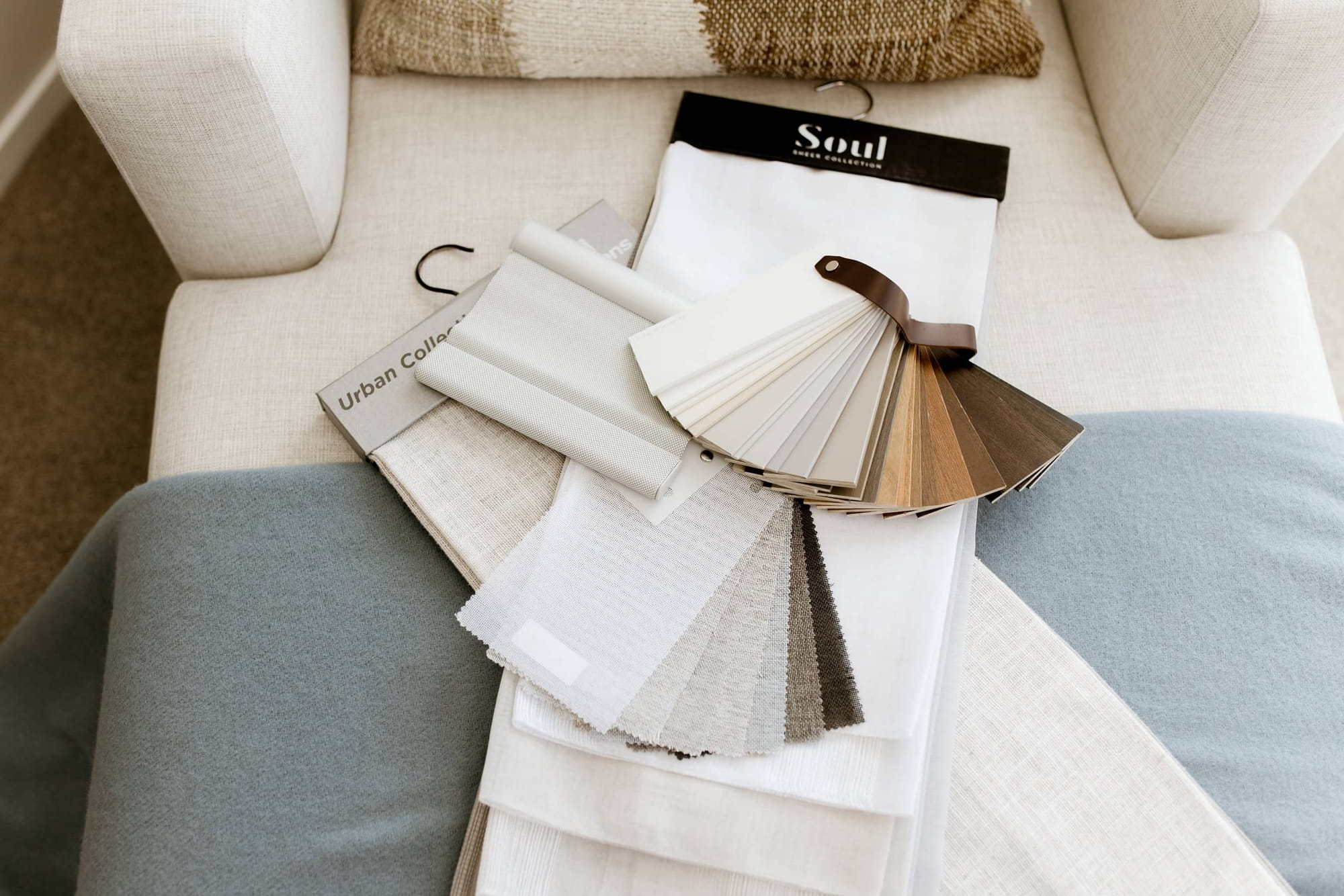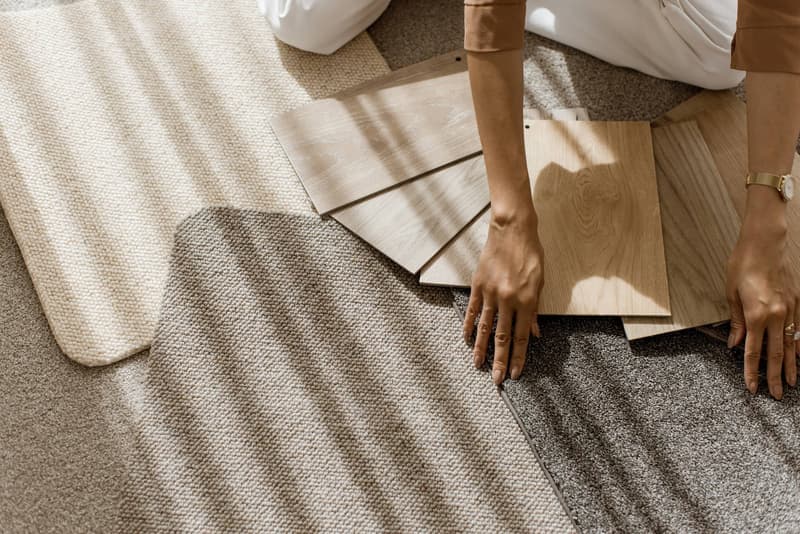 Swapping your carpet is a small thing that makes a BIG impact
Let's start with the foundation of your room – the flooring.
If your current carpet is looking a bit worse for wear, or the colour is a bit old and outdated, installing new carpets is one of the most impactful ways to transform your space.
Here's how you can make the most of this simple home design update:
Choose fresh colours and patterns: Either choose a vibrant, bold pattern to make a design statement, or consider simple looks and lighter colours to make your space feel brighter.
Enhance texture: Experiment with different carpet textures, from plush to low-pile, to add depth and interest to your space while keeping your colour palette minimal.
Opt for durable materials:

Our new Invincible Origin carpet is easy to install, affordable and long-lasting.

Made for New Zealand's harsh UV,

It has a 20-year fade and stain warranty, so your design update will look fresh for decades!

Polyester strikes a great balance between quality and cost - our Castle Hill and Glenfyne ranges are available in a range of contemporary colours.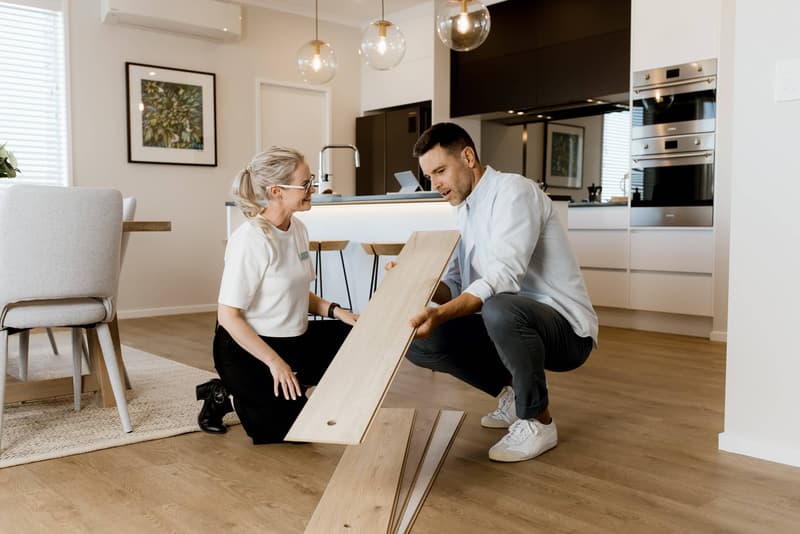 Give your hard flooring a quick refresh
If you have hard flooring, such as hardwood or laminate, consider giving it a fresh lease on life this spring:
Refinish your hardwood floors: If you have solid timber floors, they will need refinishing every 5-10 years. Sanding and applying a new finish will remove imperfections and scratches, leaving your floorboards looking brand new.
Replace your hard flooring: Consider relaying your flooring with laminate or hybrid flooring options. These are affordable and incredibly easy to install! You can explore all of our hard flooring options here, and our team is always happy to talk you through the differences between each flooring material. We can find a solution that suits your style and budget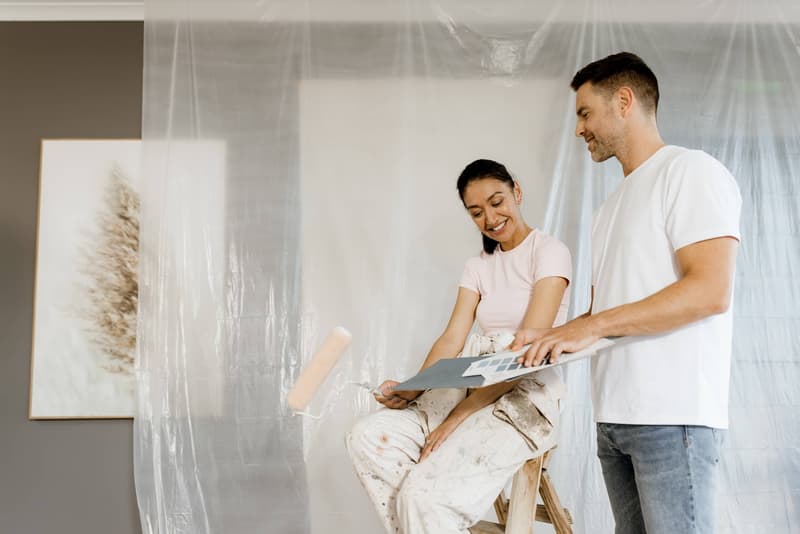 A quick lick of paint!
A fresh coat of paint can work wonders. It's one of the most cost-effective ways to transform a room. Select a colour that matches your desired aesthetic. Lighter shades can make a space feel larger, while darker tones add cosiness. Also our flooring products are matched with Resene paint colours to help you decide on a colour that suits your home and decor. Don't forget to prep the walls properly for a smooth finish.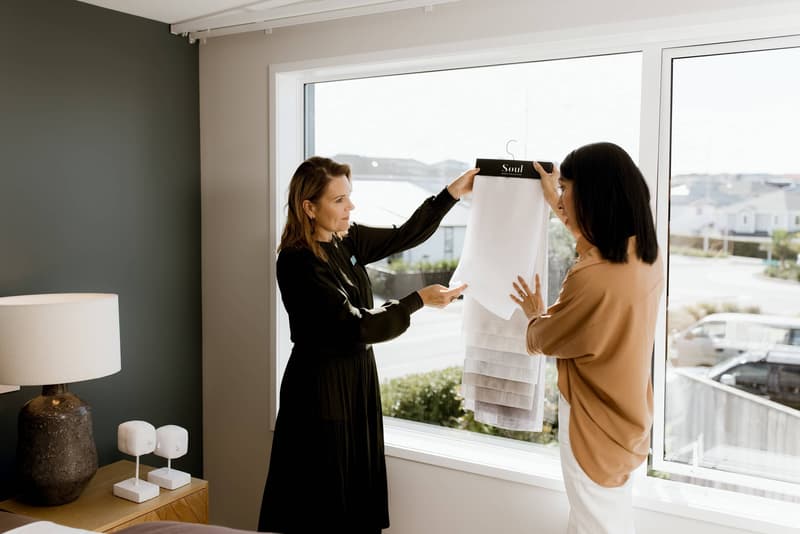 Quick curtain makeover
Your curtains play a crucial role in framing your windows and enhancing the overall ambience of your room. Here's how you can give them a spring makeover.
Replace heavy winter drapes with more delicate fabrics like sheer curtains or linen. These materials help to create a fresh, airy atmosphere - whereas heavy drapes are more for a 'cosy' look and feel. Some people choose to have winter and summer curtains, and switch these out each season.
Consider decorative tiebacks, tassels, or hardware to add a quick touch of elegance and style to your curtains, without needing to replace them. These accessories can also help you draw your curtains further back from your window during the day, allowing more sunshine into the room.
Switch up your curtain colours
Curtains can be a statement piece, or a complement that lets your other home decor take centre stage. Make sure the colours you choose are in line with how much you want your curtains to be 'noticed'!
Neutral: Beige, grey, white tones or natural wood materials provide a versatile backdrop. They work well with various interior styles and allow other decor elements, like statement furniture or art, to take pride of place.
Bold colours: for a vibrant statement, consider curtains in bold, eye-catching colours like deep red, royal blue, or emerald green.
Patterns and prints: Explore curtains with patterns or images for added personality and interest. Geometric designs, floral motifs, and abstract prints can all bring unique character to your space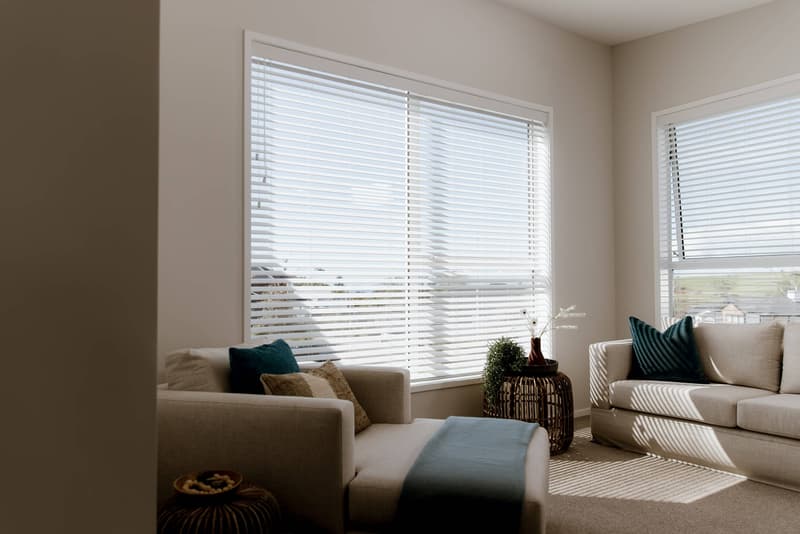 Statement art and furniture
When time and budget are limited, focus on statement furniture pieces and accessories.
Swap out outdated furniture for stylish, affordable options. Op shopsThrift stores and online marketplaces often have hidden gems waiting to be discovered. A few well-chosen decorative items like throw pillows, rugs, and wall art can tie the room together.
Hang vibrant artwork that adds energy and colour to your space. Large canvases with colourful florals or abstract patterns can act as sophisticated focal points in your lounge or bedroom.
Consider investing in one or two standout pieces of furniture. A bold accent chair in a cheerful hue or a unique coffee table can instantly elevate your space.
Add decorative cushions, throws, flower vases and other small decor items that work well with the look and feel of your home.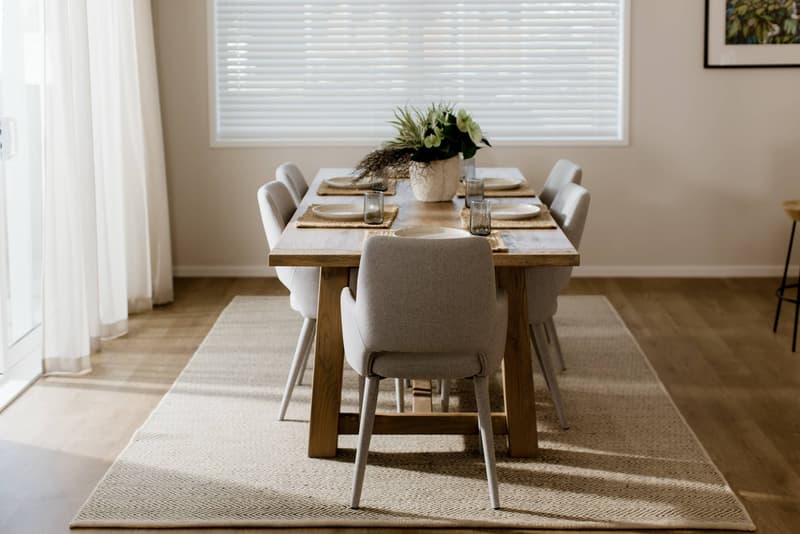 Declutter and Rearrange:
Before you start buying new items, take a critical look at your space and declutter. Remove unnecessary items to create a clean canvas. Then, experiment with different furniture arrangements. Sometimes, a simple rearrangement can make your space feel entirely new.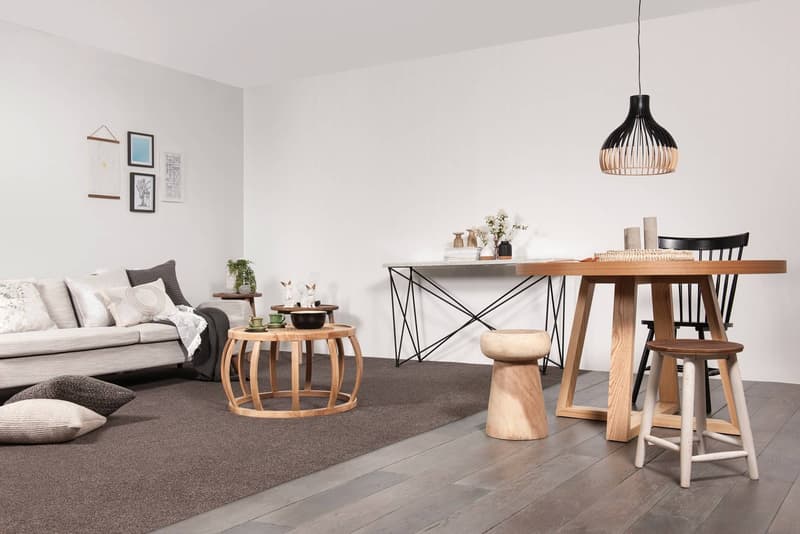 Lighting:
Don't underestimate the power of good lighting. Replace old or unattractive light fixtures with modern, budget-friendly alternatives. You can also add floor and table lamps to create a cozy ambiance.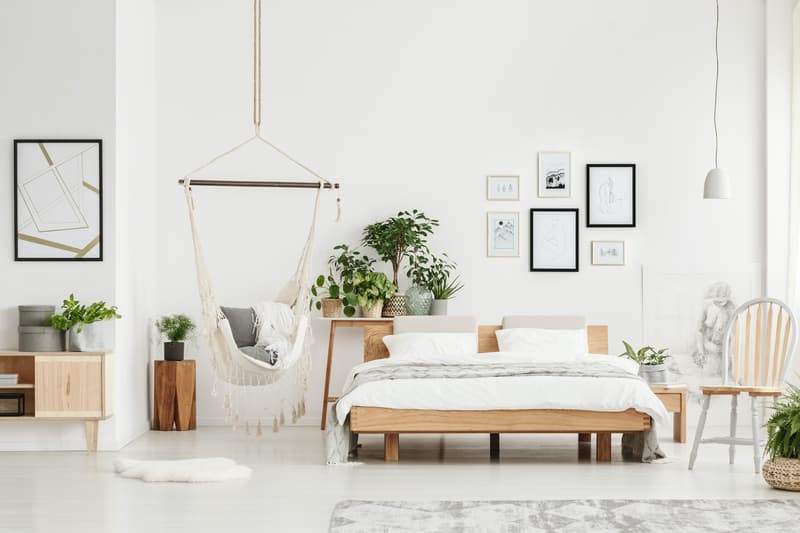 Greenery:
Plants are a fantastic way to breathe life into your home. They add colour and freshness to any room. Choose low-maintenance plants if you're not a green thumb.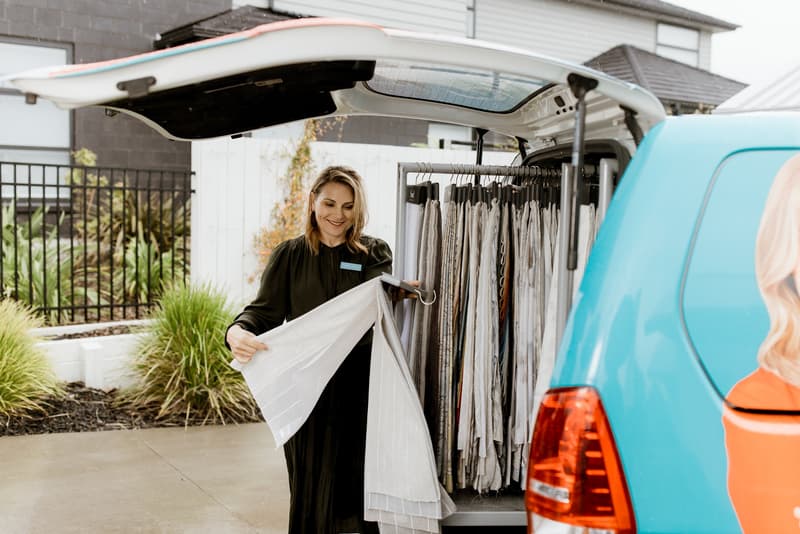 Seek professional advice
If you need help determining which design elements work best for your space, the Harrisons team can help you make the best decision for your budget, style preferences and insulation needs.
We have been enhancing Kiwi homes for over 60 years and can come directly to your home to assess and understand your window treatment requirements. We'll make sure to find a stress-free solution that looks good and eases your winter blues!
Contact us to book a free at-home consultation.
Contact us to book a free at-home consultation