The Mission
Karen and her husband Dennis were looking for a Reno challenge, and when they came across "As Is Where Is" 31 Slater St, they knew they had something to sink their teeth into.
"It was a total gutting", explains Karen. "Although we thought we may be able to save the tin ceilings, they were too rusted, and we didn't want to see this grand old lady pulled down to make way for yet more townhouses."
"We knew she could be bought back to her former glory with a few modern tweaks and think the best surprise was when we started stripping the front entrance to find the original portico was still intact. This feature alone has brought back this grand old lady's character."
Local Harrisons Christchurch business owner gets on board
While the house was still an empty shell, Karen and Dennis called Harrisons.
Local Christchurch business owner Christina talked to Karen about the finished look they wanted to achieve with the reno, spending about an hour together on different combinations until Karen was happy with the final look.
Check out the photos, the house uses. As you can see for yourself, the results are simply beautiful.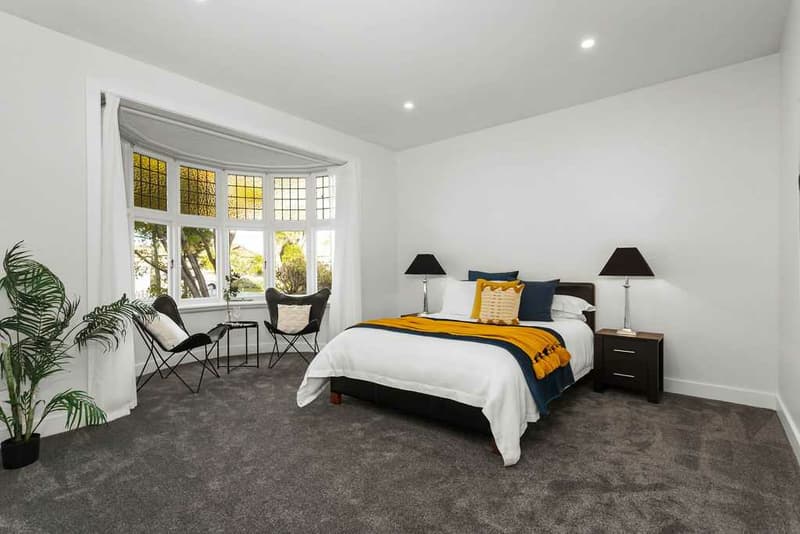 Glenfyne carpet
Glenfyne is an affordable solution dyed polyester style carpet. Great stain and fade resistant properties. Prefect for do ups and rentals.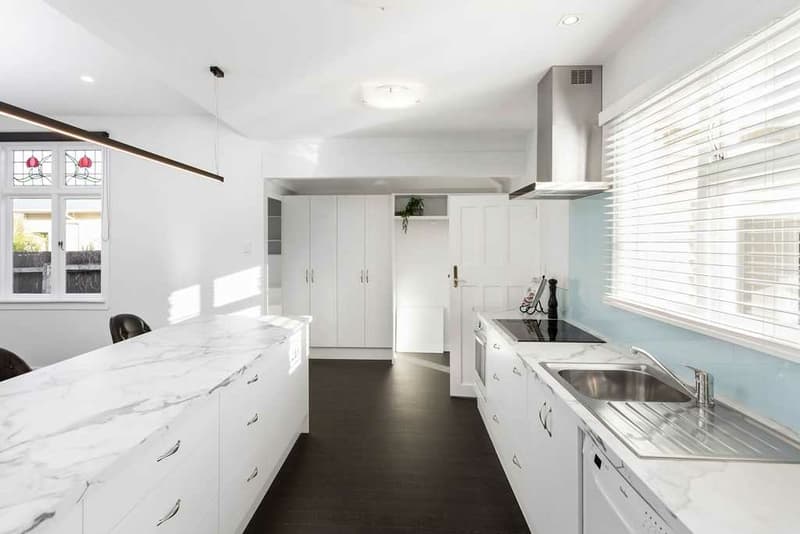 Mediterranean Vinyl Planks
Mediterranean vinyl comes in 2m and 3m lengths. Choose from wood and tile designs in a range of modern colours. Suitable for residential applications including bedrooms, kitchen and living areas.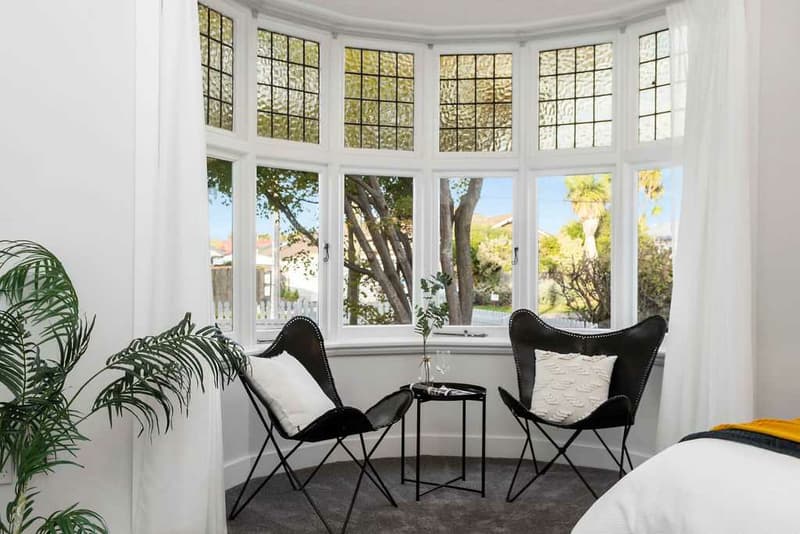 Praiano Drapes
Praiano is a popular well priced semi sheer made from 100% polyester. With a colour range that offers a selection of neutral through to charcaol tones.
Lifestyle Roller Blinds
Roller Blinds are functional and easy to operate. Available in an extensive range of both Blockout and Light filtering fabrics. Motorisation is also optional, allowing the blind to be operated by remote control or even via an app downloaded to your personal phone.
The Results
Harcourts agent Ashley Sutherland Todd sold a lot of homes in the area and was brought on to market the property, commenting that the window treatments and neutral new carpet throughout have increased the value and liveability immensely. Timeless & stylish.
Ashley's key tips for getting your house ready to sell;
Keeping the colour pallet neutral for a broader spectrum of buyers
Fresh new carpet throughout completes the overall look of a renovation.
Make sure the finishes are high quality. If bad workmanship is spotted, people may assume it will carry throughout the home.
If you want to get going on your own window furnishings or flooring project, give Harrisons a call on 0800 002 001 or contact us.