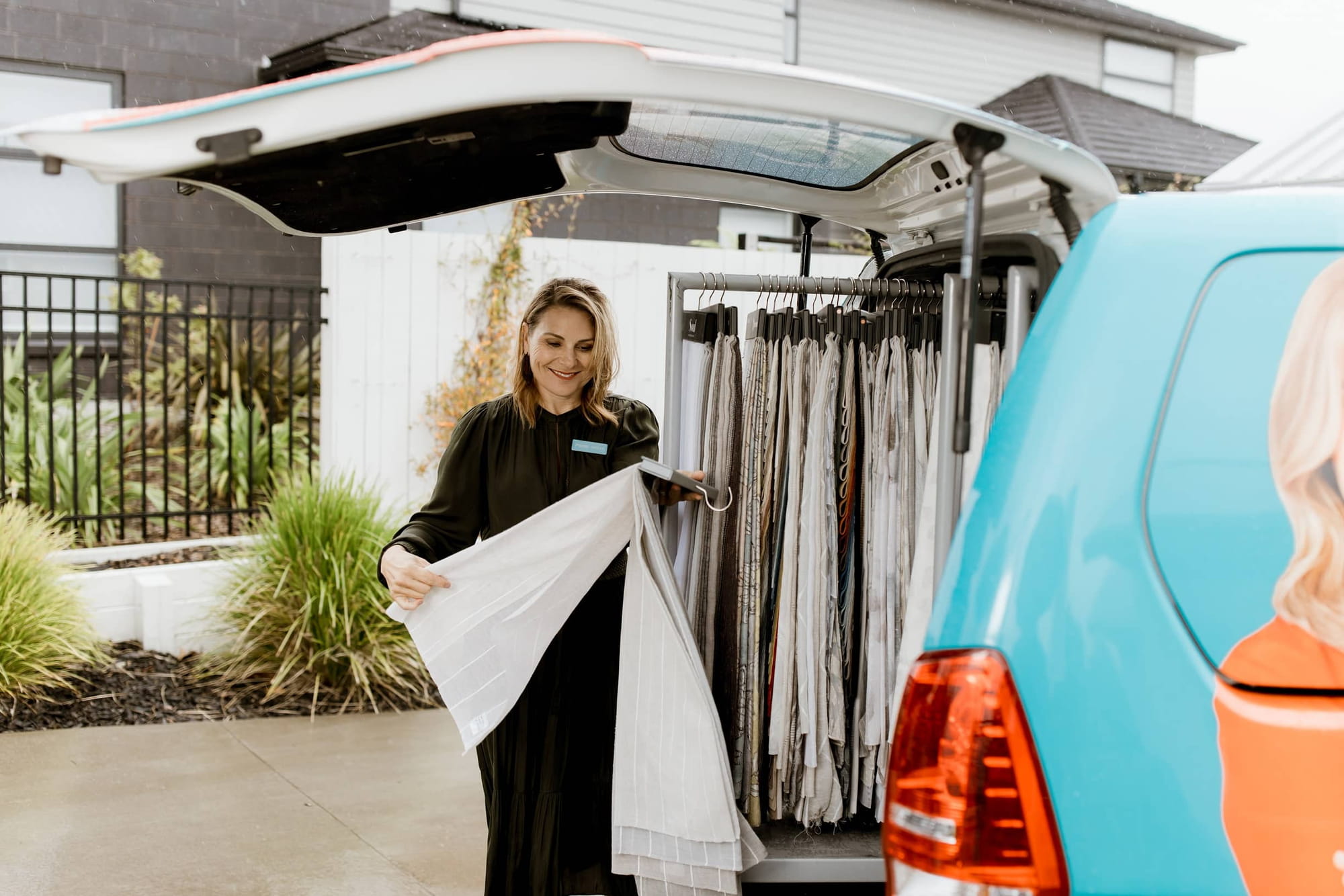 It all happens in your home, in just 5 simple steps!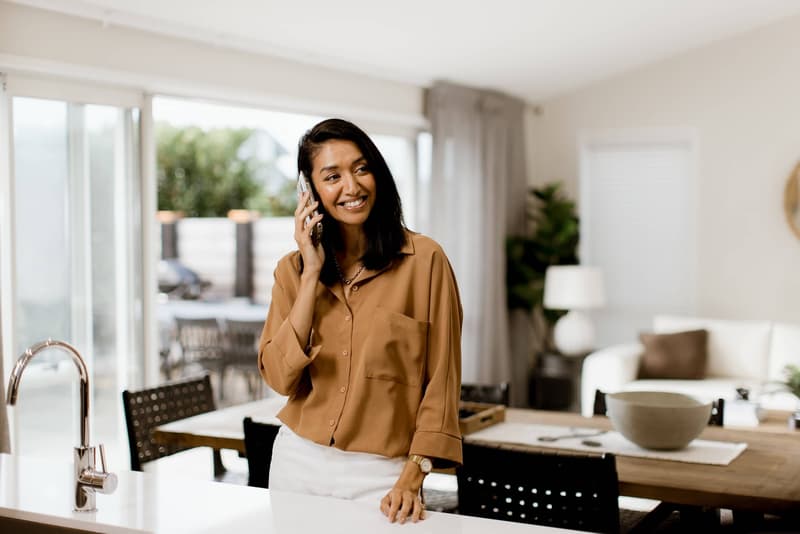 Step 1: Get in touch
You might already have inspiration, or you might not even know what types of window coverings you need; regardless, the best next step is to get in touch with our friendly team. You can use our website booking form, or give us a call - whatever works best for you.
Step 2: We come to you for a free in-home consultation
Our local Harrisons Curtains & Blinds expert will arrive at your home with over 1000+ samples for you to make an informed decision.
Our consultants will listen to your needs and opinions, and get a feel for how your home flows, where the sunlight comes from, and how you are using the spaces. We'll show you our full range of samples, in your home's unique light and surrounded by your own furnishings. We can provide advice on colour schemes, guide you through the differences between materials and explain which types of window coverings would best suit your space. We will also let you know which of our samples are currently on special.
Read our tips on how to clean your curtains and blinds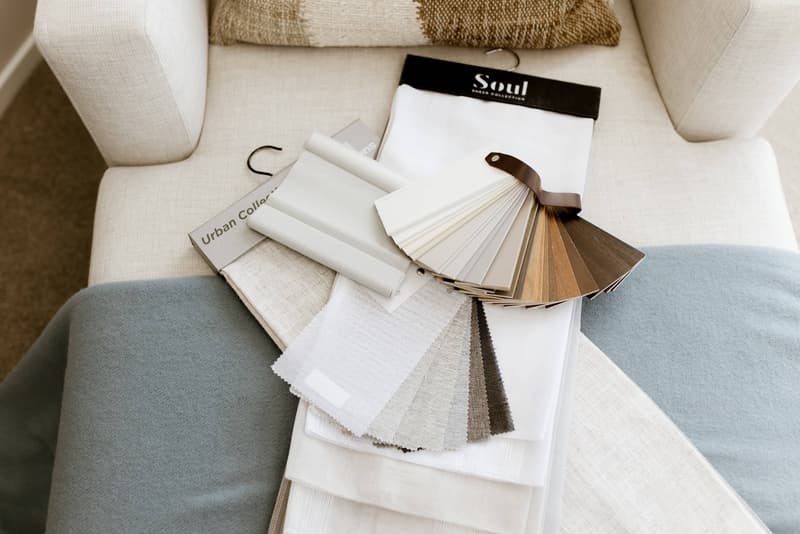 Step 3: We measure up with the latest tech and find the best solution for your home
Using our accurate laser measurements and our design expertise, we can then produce a tailored solution on our portable tablets, right on the spot.
We only work with market-leading brands, backed by the most robust warranties. Every solution we present comes with quality, longevity and value for money in mind; we call this the Harrisons Family Promise!
Contact us to book a free at-home consultation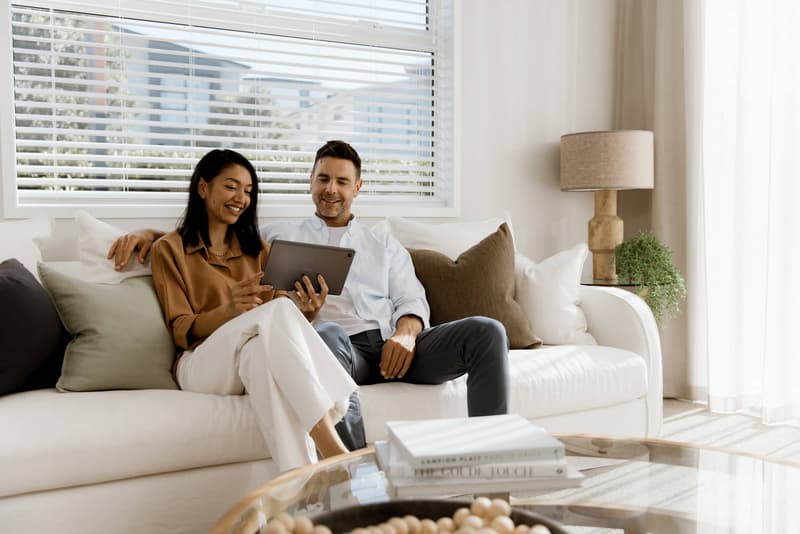 Step 4: Pricing and timing, on the spot
Next, we produce a proposal with all of your window covering project details including price and a timing. Installation costs are included, so you will have everything you need to make a decision.
We can discuss all of the financing options we have available, and how many Flybuys points you will earn with your purchase!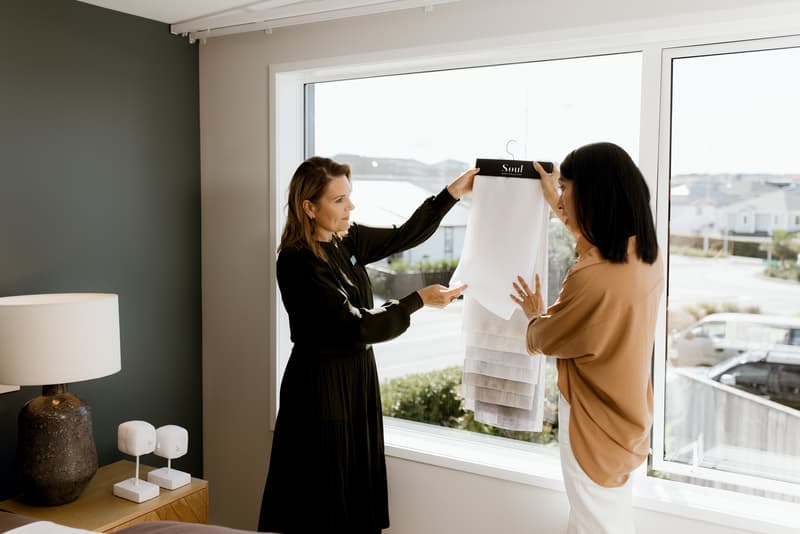 Step 5: Expert installation
Once you have accepted our proposal, we will confirm your installation timeframe. Our installers pride themselves on their meticulous, high-quality installations, and have earned us a reputation as one of New Zealand's most trusted brands!
Testimonials from our happy in-home buyers
"My Husband and I are so happy with our freshly installed curtains. Thanks to Nicole (Auckland), every detail that we discussed was fulfilled, perfect! Our installer was very prompt and nice. Installation was smooth and beautifully done. Strongly recommended! Thank you so much!"
- Anne
"Online viewing of colours etc was great but having the curtains to look at in our own home was brilliant. From viewing with consultants to booking & purchasing was smooth. Very supportive team."
- Michelle Pickett
"Paula was incredibly helpful with assisting us with different options for window coverings in different areas of our home. Her communication was fabulous, pricing was great and installation was perfect! I would highly recommend reaching out to Harrisons for your window covering needs."
- Anna Morris
Get started today!
We have ensured that our entire 5-step in-home buying process is as straightforward and stress-free for you as possible.
Contact us to book a free at-home consultation.