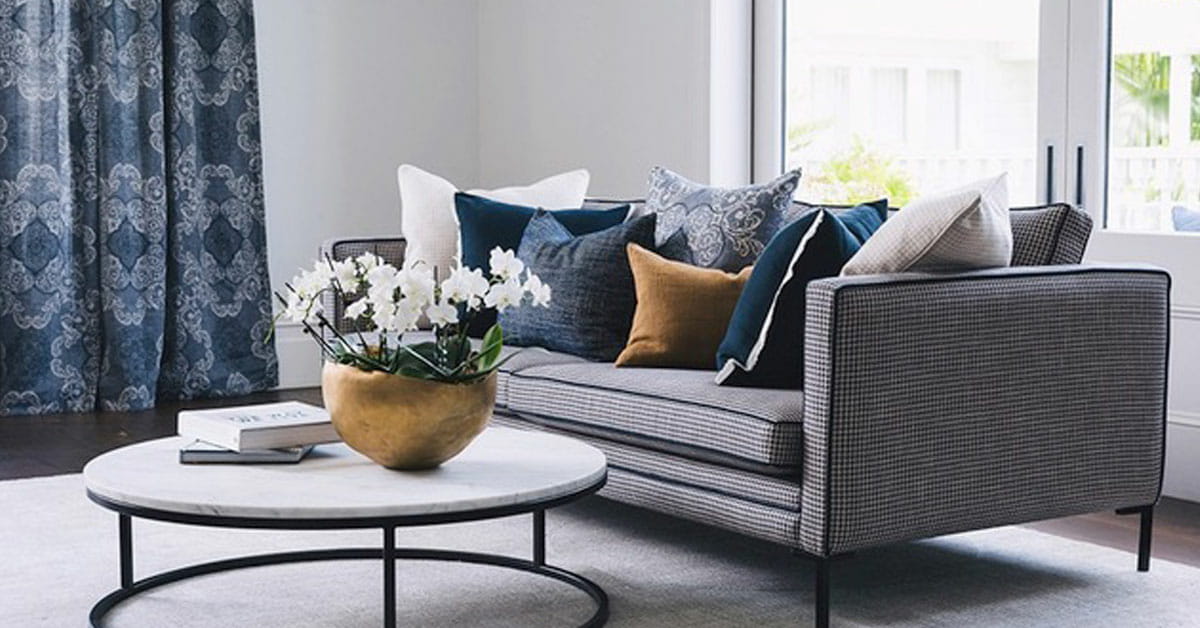 Precious gems & velvet
This is all about bringing a little bit of luxury into the home, but certainly suits almost all kinds of interiors - from boho, to eclectic, monochrome and more. With velvet material soft to the touch, the colours of choice range from gorgeous shades of green, to deep violets and rich blues. You'll see these touches of extravagance come through in decor like custom-made curtains, cushions and throws, but also as upholstery on chairs, headboards and couches, so you can incorporate a little, or a lot - depending on how much you love it.
Go retro with wood
Consider going a bit retro with darker woods reminiscent of 70s and 80s cool. There's no need to worry about selling all your furniture and buying new either - as this look is better spent on just a few keys pieces, like a sideboard, buffet or entrance hall table. It does bring a more 'masculine' feel to a room, but it's easy to add a touch of romance to it all, with some metallic handles, or displaying a chic vignette (three decor pieces).
Don't panic if it doesn't 'match' with your other interior decor either, as contrast can create a really unique and original look.
It's time to get earthy
Think peach, clay and terracotta. No, this isn't a return to the 90s, but rather a nod to materials that have a more raw quality that appeals to our human instinct to be surrounded by nature. Bringing in elements in these hues, is a perfect way to enhance the look throughout your home and are simple to add with curtains and throws.
Humans also like to touch, and using earthy tones combined with a raised pattern or feel-good fabric is definitely a winner when bringing comfort to your home.
Less formal, more relaxed
It's time to embrace informality. Marble and Terrazzo (chips of speckled stone) are excellent choices for surfaces in kitchens and bathrooms, but there is certainly nothing orderly about their look. Their appearance is irregular, but also very spectacular (especially if used as a benchtop, or bathroom tile), and will definitely be the showpiece in any space.
If you don't want anything too permanent in Marble or Terrazzo, there are plenty of smaller decor options that allow for using this look on a more casual basis - like home accents, chopping boards, dinnerware and more.
Whichever style you decide is right for your home, it won't be complete without the right dressings for your windows - they really are the finishing touch that brings a space together - so make sure you consider your curtains and blinds. And with Harrisons partnership with Resene to bring colour matching tools and expertise straight to your home, finding the right fit has never been easier.
At Harrisons, we come to you in your home, at a time that is convenient for you. Our experts will work with you to create the look and feel you want for your home. Book a free in-home consultation today.