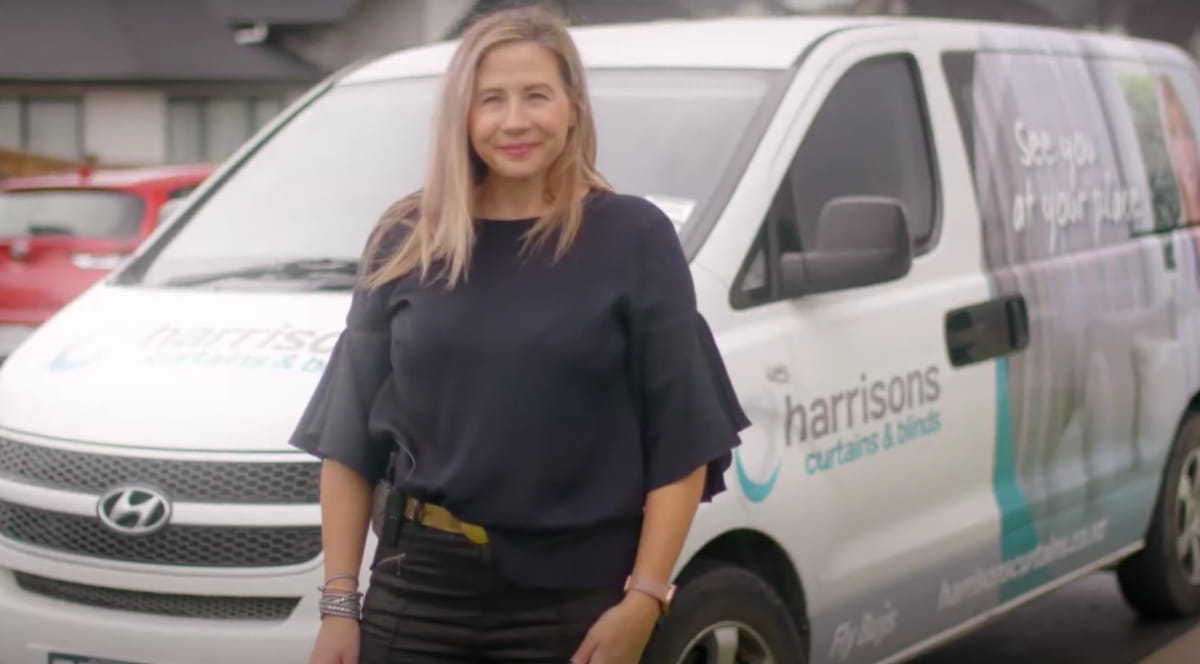 As the demand for our great products and award-winning service grows around New Zealand, we have new franchise opportunities available for hardworking Kiwis.
It's a great time to take control of your future.
Lots of Kiwis took the opportunity to become their boss with the introduction of COVID-19. For some, it was due to job loss or insecurity. For others, the lockdown was a time to refocus, and for many New Zealanders, it was the perfect chance to start a business they'd always dreamed of. And Kiwis have never shied away from giving things a go!
It's easier than you think.
Harrisons offer a negotiated deposit and the opportunity to pay off the cost of the business while you earn an income.
Am I qualified?
Our business owners come from all walks of life. Ex-police, ex-fashion industry and everything in between. They love the flexibility, the variety and knowing that the sky's the limit with what they can achieve.
To meet some of those who have joined the Harrisons family, meet Jenny Thompson, Sue and Bryan Turley and Shanon Robertson.
What help will I get from Harrisons Group?
Let's be clear. The two skills you need to work for Harrisons are a) being a people person and b) a desire to work hard. Whether you choose to join our carpet, curtain or energy teams – Harrisons will teach you everything else you need to know. Each of our business owners is backed by a team of installers and administrators, as well as the trusted Harrisons name and marketing expertise.
Refer someone, and you could get a $2,000 Harrisons credit.
Know anyone that might be great? Refer them to us, and you could get a $2,000 Harrisons credit if they go ahead and the business is the right fit for them.
Harrisons have exciting franchise opportunities available right now across New Zealand in Harrisons Carpet & Flooring, Harrisons Curtains & Blinds and Harrisons Solar. If you enjoy meeting people and working the hours to fit your lifestyle, contact Dan Harrison for a confidential chat at danh@hah.co.nz or phone 021 242 4131.