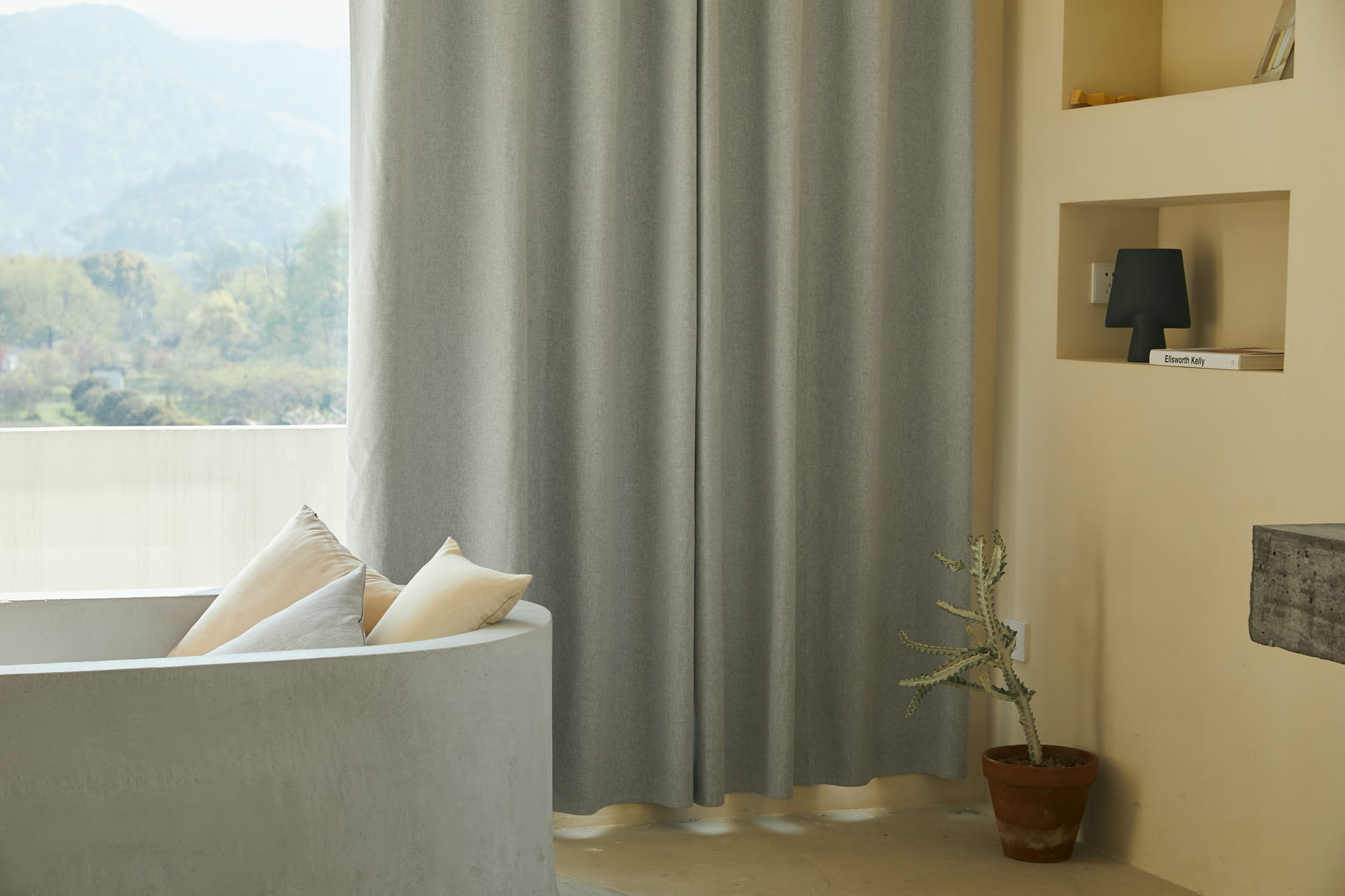 Are you looking for new window treatments for your home? Two common options you will come across in New Zealand are curtains and drapes. To understand which would suit your needs better, it's important to understand the differences between curtains and drapes, and the advantages of both.
Curtains are fabric panels used to cover windows, and are generally cut to fit a window or drop a few centimetres below it. Drapes are also fabric panels but are generally made from thicker fabrics and cut to floor length or to slightly puddle on the floor.
Both curtains and drapes can enhance your décor and the overall aesthetic of a room, and are available in multiple options for light control, privacy and insulation.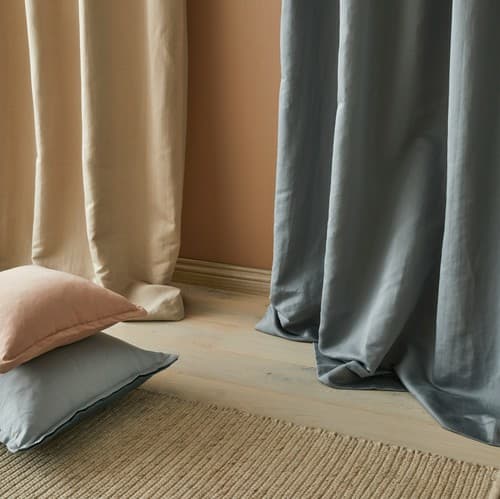 Curtains vs. drapes: What do curtains and drapes have in common?
Both curtains and drapes are available in a wide range of pre-made or customizable sizes, fabrics, patterns and colours. They can be hung from either a rod on rings, grommets, a valance or a fabric sleeve.
Drapes and curtains can be lined with blackout fabric for light control or insulation fabric; you can tailor or select lining according to your needs. Drapes are usually lined, but it is common with curtains too. If the fabric of the drapes or curtains is opaque, both offer the same amount of privacy when closed.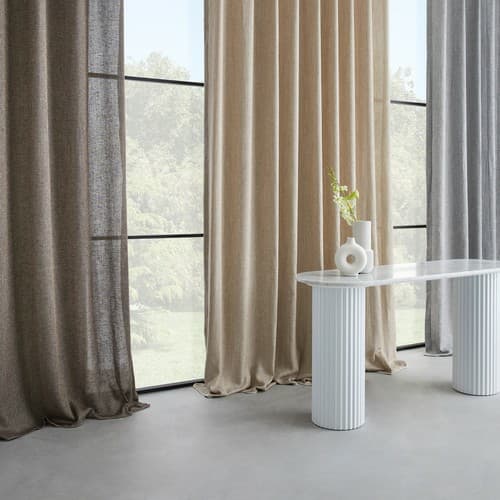 Curtains vs. drapes: How are curtains and drapes different?
Curtains can be made from sheer fabrics for privacy while still allowing some light to enter the room. This is an option for drapes too, but it is rarely done. Drapes generally come in heavier fabrics than most curtains – common drapery fabrics are velvet, damask or silk.
Curtains generally give a more relaxed feel and look, and drapes are seen as more formal and luxurious.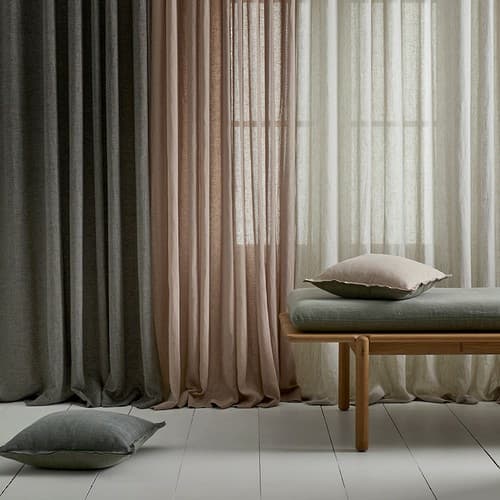 Are curtains or drapes better?
Drapes are better for light blackout, noise reduction and insulation as their fabric weight and longer length pushes the fabric closer to the window than curtains do and leaves less gaps for air and light.
Curtains are generally cheaper, so may be a better option if you are working to a tight budget. Curtains are easier to clean as they are smaller and generally lighter panels of fabric, so could be better for a home with kids or pets.
Ultimately, your choice between drapes and curtains depends on the functionality, price point and style you prefer. If you would like to go into further depth about your options, contact us to request a free at-home consultation and quote from a trusted member of the Harrisons Curtains team.