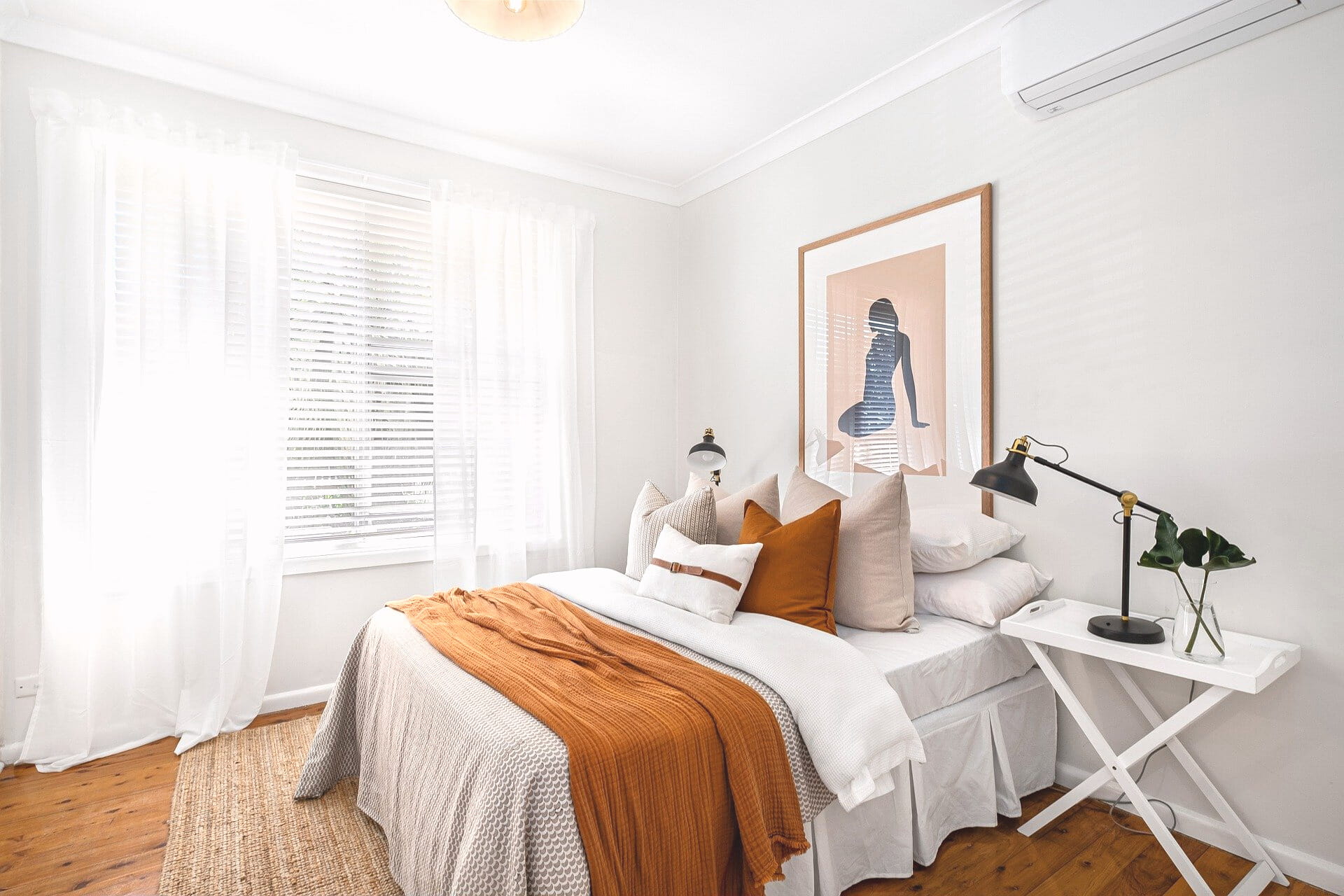 "Should I get curtains or blinds?", - A question our local business owners are frequently asked, and we understand why. With so many options available, it can be hard to know what the best choice is.
If you are struggling between choosing curtains or blinds, here is a brief comparison to help you figure out what is best for you and your home.
Why you should choose curtains - pros:
Endless designs
When it comes to changing the look of a room, curtains offer endless possibilities. From pleat styles to fabric textures and designs, you can give a space a new lease on life just by changing out the curtains alone! Using a light sheer curtain can create a soft and airy atmosphere, or to add some extra cosiness for winter opt for a heavier rich fabric like velvet or double lining for that extra luxurious feel.
Better insulation
Since winter is always around the corner we need to keep in mind how to keep out the cold air. There is something particularly comforting to have floor-length curtains to close you off from the nasty weather outside. Also, in New Zealand, we know that the better your insulation is, the lower your power bill will be (also check out Harrisons Solar).
Noise protection
Quality made to measure curtains have proven to be a great shield against noise. Absorbing the sounds of traffic and busy roads as well as "sounds of nature" - No more waking up in the wee hours on a Sunday morning.
What to think about when going with curtains: cons
Hard to keep clean
Curtain fabric loves to collect dust and pet hair, depending on the fabric you choose keeping up with cleaning can be a regular task. If you go for curtains in the kitchen and bathrooms there is a higher chance of staining and mould due to the moisture in the air.
Requires more space
Something to consider when choosing curtains or blinds is what is best for the space. Will it take up too much space to choose curtains? Not only are curtains more intrusive in a space they can potentially make a room look smaller.
Why you should choose blinds: pros
Great for light filtration or blockout
Blinds can be the best option if you need to filter the amount of light that enters the room. You can choose from shutters, roller blinds and venetian styles that allow some light in while also providing adequate shade and privacy.
Easy to clean
Most of the blinds are extremely easy to clean. Venetian blinds can be simply wiped over with a duster, and others are easy to wash by following the manufacturer's instructions.
Works well with limited space
When it comes to limited space in the bedroom or kitchen, blinds are your go-to. They can be fitted inside the window frame, so they don't take up the room's capacity. Moreover, they often help create a feeling of space in smaller rooms.
What to think about when going with Blinds - cons
Slat blinds are not great at energy efficiency
Because of the slats through which heat escapes, blinds display only 14 percent heat loss reduction.
Some types don't block out all the light
While venetian blinds provide a room with the best light control, they're not blackout curtains. If you need total darkness to sleep, consider an alternative window treatment for your bedrooms such as a block out roller blind or thermacell.
BONUS: Combining Curtains and Blinds. The best of both worlds:
To gain the benefits of both curtains and blinds, pair the two window treatments
Install curtains in low-moisture and more spacy areas, such as living rooms and bedrooms, to maximize your design options, insulation, light- and soundproofing.
Install blinds as easy-to-clean window treatment with a high degree of light control in the kitchen or bath, where mold growth is a concern.
You also can layer curtains and blinds in a single room to get best of both worlds.